>

Working therapeutically with people experiencing family...
Working therapeutically with people experiencing family estrangement
19th July 2019, 9.30am - 4.30pm
£100 for trainees, £120 per day, £200 for two days
Quaker Meeting House, 10 St James' St, Sheffield, S1 2EW
This training is for psychological therapists of all different modalities seeking a deeper understanding of family estrangement. Stand Alone is the leading organisation working in this field in the UK. We offer innovative support services for all people experiencing estrangement. We help people of all ages who feel they have been cut off, as well as those who have walked away.
The two days will provide a thorough grounding on the theory and practice of working therapeutically with the under-tackled issue of family estrangement. The training encompasses experiential and theoretical aspects including self-reflective group work and case discussion.
The content of the two days includes;
Examination of the theoretical knowledge base on this subject and an opportunity to thoroughly mine this in order to develop best practice.
Exploration of our own fears and biases regarding family estrangement.
Reflection on approaches and challenges in working with someone experiencing family estrangement.
An opportunity to meet and discuss theoretical, clinical, and pragmatic issues with leading researchers and practitioners in the field. 
For more information and to buy tickets, visit http://tiny.cc/zxla9y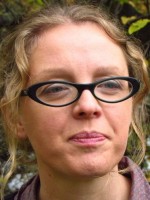 Becca Bland - CEO & Founder of Stand Alone. Helen Gilbert - Psychotherapist & Clinical Lead for Stand Alone. Following our first successful training course for psychological therapists we are returning with a second course exploring the issue of family estrangement along with practical implications of theory and research.