Home

>

Working therapeutically with children and young people
Working therapeutically with children and young people
Date & Time:
23rd September - 1st October 2019, 10am - 4pm
Cost:
£410 (£328 until 11 August 2019 - early bird discount)
Location:
The Counselling and Family Centre
40 Mayors Road
Altrincham
Cheshire
WA15 9RP
Email organiser
Dates - four day course
Monday 23rd and Tuesday 24th September
Monday 30th September and Tuesday 1st October
Who is this workshop for?
This course is suitable for counsellors and those already working with children in a supportive environment, e.g. professionals working around adoption and looked after children, teaching staff, pastoral staff, social workers and associated health professionals. There are three additional linked workshops which will compliment this four day course – assessing CYP clients (15th October), drawing and talking (19th November) and sand tray therapy (10th December). This is a non-accredited programme that will deepen the understanding of working therapeutically with children and young people.
Aims of the course
To be more aware of the differences when working with CYP clients as opposed to adult clients
To look at safeguarding and confidentiality, managing parents and carers appropriately, child development, adolescent issues, play work, attachment, grieving and traumatised children, bullying and self-confidence issues
To have had the chance to role play and practise therapeutic situations
To be able to connect to your own inner child in the service of children you may be trying to help
To know how to work safely and ethically with all school age children and older teens
To be in a better position to decide if this work is for you at this time in your life!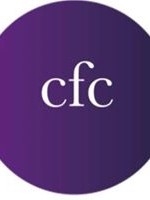 About The Counselling and Family Centre
Sarah Barker
Sarah is an MBACP registered counsellor working with children and young people within school settings and domestic abuse services. She is also the Training Manager at The Counselling & Family Centre and has 20 years' experience working in Human Resources within global organisations.