>

Working Online: Theory, ethics and practice with Dr Kate...
Working Online: Theory, ethics and practice with Dr Kate Anthony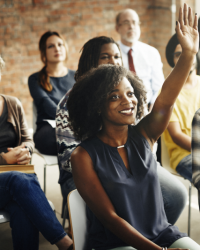 19th June 2021, 10am - 4pm
Qualified practitioners £75, Counselling/Psychotherapy trainees £65, WPF Therapy trainees/staff £55
This workshop will be delivered via Zoom online. 
By attending this workshop you can expect:
To learn the options for using technology in your work, safely and ethically.
To learn the psychological processes that occur in the online environment.
To gain confidence in this new way of working.
 The workshop will provide opportunities for participants to gain: 
A surge of confidence and excitement about the future.
Knowledge of the ethical considerations inherent in the work.
Understanding of the importance of transitioning into and out of sessions.
Knowledge of appropriate platforms for client work and pitfalls of technology.
Outline
The first part of this event will be via Powerpoint Presentation via Zoom, led by Dr Kate Anthony. There will be time for question preparation over lunch for the less structured second part, involving smaller groups discussing a fixed point mentioned in Part 1 (e.g transitioning techniques). The tutor will visit each group separately to aid discussion. 
At the end of the session, the groups will return to feedback to the group and attend the final discussion.
Workshop Leader
Dr Kate Anthony is a Fellow of BACP, ISMHO and ACTO and is CEO and co-founder of the Online Therapy Institute. She is Head of Ethics for e-clinic Problemshared.net. Her doctoral thesis Developing Counselling and Psychotherapy in the Age of Technology and the Internet was awarded by Metanoia Institute/Middlesex University in 2010.  
She is the author or co-editor of five textbooks on the field, as well as contributing many articles and chapters over the last 20+ years. Her core MSc training was with Greenwich University, and she also has a BSc (Hons) in Psychology.  Kate's Certified Cyber Therapist course is available at kateanthony.net, and is also available as a Young People specialism.  
OTI also offers training in Online Supervision, Group Work, Coaching and Virtual Reality. Kate was co-author of all three editions of the BACP Guidelines for Working Online (2001;2005;2009), including Online Supervision, and is currently on the BACP Digital Technologies Expert Reference Group.
Kate, with her partner Dr Stephen Goss of Metanoia Institute, has upskilled nearly 15000 practitioners to work online since lockdown began as a result of COVID19 - offered free of financial obligation to the profession.  She lives near Uxbridge in London on a widebeam barge on the Grand Union Canal. 
Target Audience: Training and qualified counsellors and psychotherapists. Mental health practitioners, including coaches, who have need to know more about working therapeutically in the online environment to offer services in the future. Please note that by booking this workshop you agree to keep all discussion confidential.   
Applications must be received by Thursday 10th June 2021. 
Before booking, please read our terms and conditions for CPD events.
If you experience any problems during the application process then please email events@wpf.org.uk.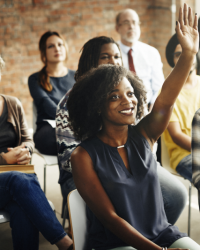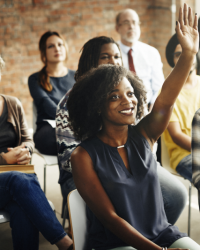 Hosted by WPF Therapy
WPF Therapy is a well established and respected therapy training organisation. Throughout the year we provide CPD workshops and lectures to augment the clinical and theoretical learning offered by training organisations. This also offers the opportunity to focus on topics pertinent to the clinical work provided by new and established practitioners.