Home

>

Working in private practice
Working in private practice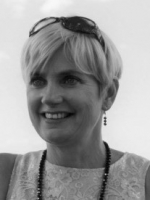 Date & Time:
13th October 2018, 9.30am - 4.30pm
Location:
The Link Centre
Sussex Rural Business Centre
Plumpton College
Plumpton
East Sussex
BN7 3AE
Email organiser
Do you want a thriving private practice? Is something holding you back from starting up or being as successful as you want to be? Or have you recently started up and are wondering how to grow your practice further and maintain a full practice?
This workshop day provides an opportunity to examine these questions from both personal and practical perspectives. It will give you a space to share your feelings, thoughts and practical concerns with peers and the opportunity to reflect and consider what you may need to start up or grow your own practice or to build on what you already have.
On leaving this day you'll take away insights into your own process, along with a personal action plan for achieving what you want in your working life and hopefully a peppering of inspiration to get you started on your journey and support your continued success.
Course Tutor: Fleur Newton-Edwards CTA (P), Reg. Member UKCP. On completion of her Diploma in counselling in 2014, Fleur set up her own private practice, working on a part time basis. Within two months, she had a full client workload and this has continued. Outside of this, Fleur has also had over 27 years experience of working in both private and public sectors in a corporate environment which has given her good insight into running a business. She's keen to share her own experiences and challenges in starting up and growing a successful private practice.
A Link Centre certificate will be presented at the end of the course.
Cancellation Policy: 50% refund will be given on cancellations with more than 7 days' notice.