Home

>

Wild therapy weekend workshop
Wild therapy weekend workshop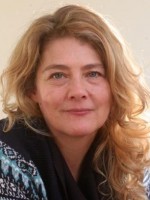 Date & Time:
12th - 14th July 2019, 4pm - 2pm
Location:
Freshwinds Camping
Pickham Farm
Watermill Lane
Pett
East Sussex
TN35 4HX
Email organiser
This weekend is an opportunity to step outside your normal everyday life and to remember your wild heart and the heart of the wild. Hidden away in the beautiful Sussex countryside, we will be camping by a woodland yurt with outdoor cooking and fire. It will be time for reconnection in a time that desperately needs it.
At the weekend, we will be working individually, in pairs and as a group, and we'll be exploring:
Connection to our embodied selves, others and the more than human.
Moving from a habitual, fear-based response to wildness open and free.
The spontaneous and innate wisdom of our wild community.
What inhibits our connection to our innate wildness and creativity.
This journey is open to anyone seeking more wildness in life or work, if this calls there is a warm welcome awaiting around the fire on a voyage of wild discovery.
Cost: £220 (concessions are available) includes all food, Friday 4pm until Sunday 2pm.
For more info or to book your place, contact Leonie Guest - 07759 007 664, leonieguest@talktalk.net, or Fiona Hancock - 07855 077 494, fiona@innerway.co.uk.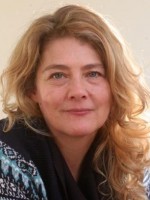 About Leonie Guest
Leonie Guest: I have a background in Human Ecology and 15 years experience as a psychotherapist, Wild Therapy is where my heart lies. www.leonieguestpsychotherapy.co.uk

Fiona Hancock: I'm an experienced psychotherapist who has always felt most at home in natural settings. I have trained in Wild Therapy and Shamanism.