>

Who's in charge - you or your inner critic?
Who's in charge - you or your inner critic?
9th - 11th April 2021, 10am - 4pm
We all have an inner critic, and some are more vocal than others! Do you feel yours gets in the way of you being the person you really want to be? Is it an obstacle to creativity, whatever that means for you? Does it serve any useful purpose? In this workshop, we look at what stops us from being more playful and kinder to ourselves.
Join us for this weekend of exploration and shared experiences in the supportive online space of a small group. There are places available, but with limited numbers we recommend you book early.
For more information visit thestorieswetell.org.uk or watch our event video, which tells you more about what you can expect from the workshop.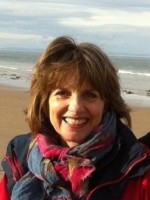 The Stories We Tell workshops are run by Sarah and Jamie Jauncey. Sarah is a counsellor and yoga teacher, Jamie a writer and musician. All their weekends are based around the way we interpret our life experiences - in other words the stories we habitually tell about ourselves and those around us.