>

Wellbeing Wednesdays at WPF - Summer 2021 programme...
Wellbeing Wednesdays at WPF - Summer 2021 programme (September)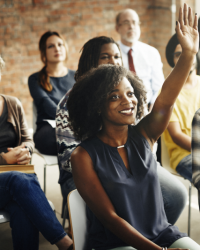 22nd September 2021, 12pm - 1pm
Qualified practitioners £15, Counselling/Psychotherapy trainees £10 WPF, Therapy trainees/staff £5
We recognise that the last 12 months have been challenging for therapists, many of whom have been called upon to work longer hours and to support clients with the global pandemic. These sessions are designed to specifically support therapists (including therapists in training) who may struggle to make space for their own well-being but recognise the importance of prioritising themselves.
The sessions will focus on well-being through art, yoga, dance, meditation, music and other topics. These sessions are for you if: 
You can attend at lunchtime.
Have your clinical work at either end of the day.
May be starting to question emotional burnout.
Want to focus on self-care in a group with other practitioners.
Want to have a relaxing session in the middle of your working day. 
All sessions will be on Zoom. You will need too WiFi with stable access to participate.
September session - Wednesday 22nd September 12-1pm - Music and the well-being of the therapist with Stephen Gross.
We all know how important self-care is for therapists, and it has been particularly challenging over the last year. Music is a major source of regeneration and relevant to our therapeutic work – as therapists, we deal in words and music speaks in a different tongue. 
This session will be a chance to explore the regenerative power of music, appreciate the accessibility of music and the significance of self-care for therapists as well as consider some of the various ways in being involved in music. 
Biography 
Stephen Gross is an analytical psychotherapist of 45 years standing. He had a 32-year association with WPF as therapist, supervisor and seminar leader; running A.4. Ontology groups for 16 years His book 'Living in Language' was launched at WPF in 2018 and a performance of his play 'Freud's Night Visitors' given there five years earlier. He describes music as one of the great passions of his life. 
Book your place via Eventbrite. Please note, by booking a ticket for this event, you are agreeing to our terms and conditions for CPD events, so please read through them carefully before making your purchase.
Applications must be received by Thursday 16th September 2021. If you experience any problems during the application process then please email events@wpf.org.uk.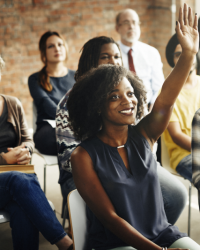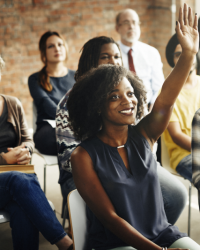 Hosted by WPF Therapy
WPF Therapy is a well established and respected therapy training organisation. Throughout the year we provide CPD workshops and lectures to augment the clinical and theoretical learning offered by training organisations. This also offers the opportunity to focus on topics pertinent to the clinical work provided by new and established practitioners.