Home

>

Wellbeing Wednesday (successful parenting) and open evening
Wellbeing Wednesday (successful parenting) and open evening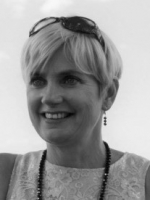 Date & Time:
5th September 2018, 7pm - 9pm
Location:
The Link Centre
Sussex Rural Business Centre
Plumpton College
Plumpton
East Sussex
BN7 3AE
Email organiser
Being a good parent can be very challenging, as children grow their needs change, and parents need to adjust the way they parent to cater for these changes. Additionally, this goes on alongside the day to day pressures of their day to day lives.

Most parents want what is best for their children, however there is a lot of competing information about what constitutes "good parenting". Some of this is driven by a creaking education system, where there is an increasing emphasis on achieving targets rather than developing a child's emotional and psychological health.

Leilani will be drawing from ideas from neuroscience, attachment theory and transactional analysis in presenting ingredients that a child needs to help them develop into a psychologically healthy adult.

Leilani Mitchell is an internationally recognised Transactional Analyst specialising in Training, Supervision, Coaching, Education and Psychotherapy. Her passion is facilitating others to improve the quality of their lives whether by increasing personal insight and awareness, increasing skills or developing tools that empower others at home and work. Leilani is a founder and Director of The Link Centre and ex Chair of Trustees of UKATA (United Kingdom for Transactional Analysis).
These evenings tend to be very informal. There is time to chat, network and for potential new students there is the opportunity to meet Link Centre tutors and current and ex-students.
In line with 'Wellbeing Wednesday tradition', there will also be time to network, natter and nibble. Meet other like-minded people, Link Centre tutors and current and past Link Centre students.
At 8.15 there will be a talk / questions and answers session on the Link Centre's part-time counselling and psychotherapy courses for anyone that is interested.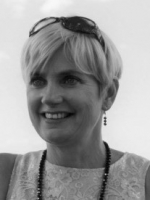 About Leilani Mitchell
Founded in 2004, the Link Centre offers a range of services and courses for personal and professional development including part-time training courses in Counselling and Psychotherapy.

Our training centre is located in the heart of the countryside, in Plumpton, E.Sussex. We have a variety of training rooms, extensive parking, and disabled access.