Home

>

Wellbeing Wednesday (raising self-esteem) and open evening
Wellbeing Wednesday (raising self-esteem) and open evening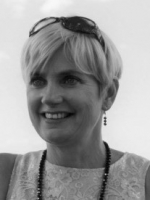 Date & Time:
11th July 2018, 7pm - 9pm
Location:
The Link Centre
Sussex Rural Business Centre
Plumpton College
Plumpton
East Sussex
BN7 3AE
Email organiser
Raising your self-esteem – Speaker Mark Head
Low self-esteem has a knock-on impact in all areas of our life: at work, in our family relationships and our dealings with other people socially and in general. Whilst there are many ways in which we can improve our self-esteem, we often tend to get into bad habits which means we keep doing those things that don't help us and not doing the things that do.
This evening we will be looking at the things that can cause low self-esteem, how they can affect us and what we can do about them.
In this talk I will introduce the concept of Strokes, and why they are so important to our psychological health. I will go on to explain why we get in to unhealthy patterns of stroking and what we can do about it in order to get our need for recognition met in a healthier way.
Mark Head is an internationally recognised Transactional Analyst specialising in Psychotherapy, Training, Supervision, and Coaching. His passion is in facilitating others in the developing themselves to achieve their goals whether in their personal or professional lives. Mark is a founder and Director of The Link Centre.
These evenings tend to be very informal. There is time to chat, network and for potential new students there is the opportunity to meet Link Centre tutors and current and ex-students.
In line with 'Wellbeing Wednesday tradition', there will also be time to network, natter and nibble. Meet other like-minded people, Link Centre tutors and current and past Link Centre students.
At 8.15 there will be a talk / questions and answers session on the Link Centre's part-time Counselling and Psychotherapy courses for anyone that is interested.
Please email us to reserve your free place (all welcome).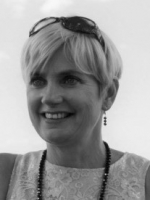 About Leilani Mitchell
Founded in 2004, the Link Centre offers a range of services and courses for personal and professional development including part-time training courses in Counselling and Psychotherapy.

Our training centre is located in the heart of the countryside, in Plumpton, E.Sussex. We have a variety of training rooms, extensive parking, and disabled access.