Home

>

Vicarious trauma - what you need to know
Vicarious trauma - what you need to know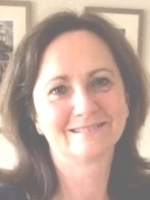 Date & Time:
22nd November 2018, 10am - 4pm
Cost:
Early bird £75, £85 after 22nd September 2018
Location:
The Legacy Hub
, 301 Springfield Rd
Glasgow
Scotland
G40 3LJ
Email organiser
The vicarious trauma CPD event aims to get professionals talking more openly about the impact of other people's stories. Time will also be taken to list the causes and signs of vicarious trauma and to raise awareness of what professionals, our peers, Supervisors and organisations can do to support those experiencing the signs, but more importantly preventative measures.
 
The event will provide a good balance of theory, pairs work, small group discussion and will be delivered at an easy pace.
Aims of the event:
Increase self-awareness of possible vicarious traumatisation.
Engage in self-care skills and self-soothing activities.
Engage social supports.
Mobilise organisational supports to prevent and address vicarious traumatisation.
When necessary, access personal therapy.
About the facilitator:

The event will be delivered by Andy Gray. Andy has close to 20 years of experience in various roles in the helping professions including social work, substance use/abuse, trauma recovery, hospital management (locked rehab and low secure) and complex presentations. Andy is a BABCP accredited CB psychotherapist, BABCP accredited clinical supervisor, BABCP accredited trainer and COSCA accredited trainer.

Andy is a shareholder and academic director at ACT Counselling Services Limited. He continues to develop, direct and deliver training from one day CPD events to PG dip level incorporating a unifying approach in relation to psychotherapeutic modalities. He is passionate about training and events are delivered in an informative, laid back and humorous style. Andy has a huge wealth of knowledge and resources that he is keen to impart to those who are seeking to develop knowledge, skills and attitudes to enhance their personal or professional development.
More information at https://vicarious-trauma-22-nov-18.eventbrite.co.uk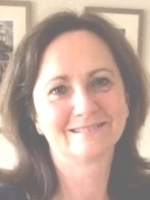 About Audrey Smith
Greenwood Events organises affordable CPD workshops in Scotland. This is achieved through collaboration and partnership working between experienced counsellors and trainers and Greenwood Events.

www.greenwoodevents.co.uk