>

Using Somatic Therapy with clients – benefits and challenges
Using Somatic Therapy with clients – benefits and challenges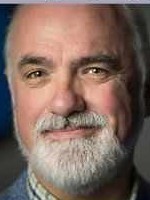 16th July 2021, 10am - 4pm
Somatic Therapy acknowledges the connection between body and mind. It uses our sensing – emotion – thoughts – image – behaviour to connect us to the client's world. It helps us to develop a better understanding of what is happening in our
body and in the mind.
This also helps us to become aware of how the changes in our body movement can bring up to the surface different emotions, thoughts and images, giving us more choice of understanding the client's world.
Jung defined sensation as a psychological function and argued that sensation "is related not only to the outer stimuli but also to the inner." For C, G. Jung, the archetype is a psychosomatic concept, linking body and psyche, instinct and image.
Come and join us in the experience of exploring this wonderful if not challenging world, experience the aspect of this connection and see how it can be a valuable tool to enhance and support your work.
Ian runs and maintains a progressive and successful therapeutic business in West Yorkshire. He has been at the sharp end of building a business from scratch over the last 24 years and has been successful in keeping that business growing and succeeding over those years.
He is on the cutting edge of being at one with the client in all aspects of connection, mentally, emotionally and physically, and connecting at a much deeper level with his work, which builds trust and empathy with the client. He uses the space between counsellor and client to inform and connect with his work, picking up on the transference and communication not seen but felt.
"Justyna Muller is a BACP accredited Counsellor and Psychotherapist with an interest in Jungian Psychology and Somatic Trauma Therapy. She researched different ideas of perceptions and communications including intuition and somatic awareness as seen from Jungian/ Alchemical and from the Somatic Trauma Therapy perspective. In addition to Counselling and Psychotherapy, Justyna provides group and individual supervision, where she invites the use of intuition and creativity to reflect in more depth on the therapeutic relationship. She has many years of experience working with clients who present with complex and /or relational trauma."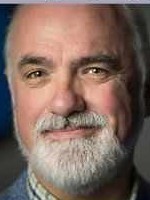 Ian has over 11500 hours of professional clinical practice with all combinations of Clients. He works from an intuitive basis and has the Client's needs at the heart of his work. He has been Counselling since 2002 and teaching since 2012 and has qualifications for Counselling, Teaching, Coaching and Supervision.