>

Understanding sadism and sadomasochistic relationships
Understanding sadism and sadomasochistic relationships
28th February 2020, 10am - 1pm
£60 (£55 if booked and paid for by 15th January 2020)
Hallam House, 56-60 Hallam Street, London, W1W 6JL
Speaker: Dr Amita Sehgal, Couple Psychoanalytic Psychotherapist
Overview
Voyeuristic sadism as a form of entertainment is on the rise, with contemporary popular culture steeped in stories of good against evil, in which evil tends toward extreme forms of sadism. Think of the films of Quentin Tarantino, or of the Scandinavian noir detective series The Killing, or of the fantasy series Game of Thrones.
In this half-day event, the psychoanalytic couple psychotherapist Amita Sehgal will examine the corresponding increase in public appetites for sadomasochism as a recreational activity.
She will outline some of the ideas in her recent edited book, Sadism: Psychoanalytic Developmental Perspectives (Routledge, 2018), which participants are encouraged to read, and she will consider a psychoanalytic understanding of sadism.
During the day, consideration will be given to the phenomenon of sadomasochism at different stages of the human life cycle: childhood, adolescence, adulthood, and in later life.
The clinical implications of working with couples in which sadism features will be considered, and there will be an opportunity for attendees to present a case for discussion.
Participants can expect to gain a greater understanding of the nature of sadism and sadomasochism from the day, which is suitable for practitioners working with couples or individuals.
This event is aimed at individual therapists, sex therapists, psychosexual therapists, group, family, and couple psychotherapists, and counsellors.
Book now at - https://tavistockrelationships.ac.uk/forthcoming-events/1288-sandm-cpd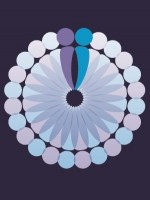 Tavistock Relationships is an internationally-renowned charity for advanced practice, training and research to support couples, individuals and families.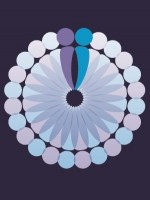 Hosted by

Tavistock Relationships