>

Understanding and working with personality disorders
Understanding and working with personality disorders
30th November 2019, 10am - 5pm
Mercure Leeds Parkway Hotel, Otley Road, Leeds, LS16 8AG
This is a one-day course offering a non-medical, psychologically-informed understanding of the experiences and behaviours experienced by people with diagnoses of personality disorder.
The course will explore child development, attachment, and early year's trauma to support practitioners to develop a felt understanding of what people with this diagnosis might experience, and to consider which differential diagnoses might be important to bear in mind.
We will differentiate between the ten main diagnoses in the DSM-5, that are used within psychiatry to describe people's experiences. We will consider how they are 'clustered', exploring what is similar and different about them. Participants will leave with a working knowledge of what these diagnoses mean, and what people with these diagnoses experience in practice.
Finally, we will use the understanding we have developed to consider approaches practitioners might take to better support the people they work with. We'll use the 'window of tolerance' model and case examples brought by participants to explore how an approach informed by the understanding of the impact of trauma can make a significant difference in supporting people with this diagnosis to better regulate their internal states.
The workshop costs £115 for the day and includes a buffet lunch and refreshments. If you would like more information, please call us on 0113 258 3399, or email contact@tatraining.org.
Who is it for?
This course is aimed at counsellors and therapists, those working in social care, housing, and mental health services. It requires no prior knowledge of personality disorders, though experience in working alongside people in distress or experiencing poor mental health would be valuable.
About the trainer - Beren Aldridge PTSTA CTA MSc
Beren is a certified transactional analyst, psychotherapist, and supervisor working in private practice in Kendal. He is a member of the teaching faculty at the TA training organisation in Leeds and teaches on both their foundation and advanced clinical programmes. Beren also works as a mental health consultant and trainer in businesses, the statutory sector, and the third sector.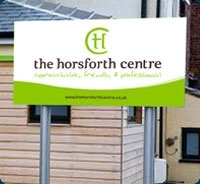 TA Training Organisation offers a range of training including counselling and psychotherapy and CBT. The training includes introductory level courses, CPD workshops, and a European and UK accredited programme in transactional analysis psychotherapy. TA Training Organisation is based at The Horsforth Centre, Leeds.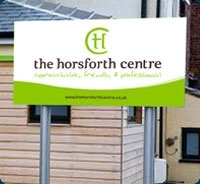 Hosted by

The Horsforth Centre For Counselling, Coaching, CBT & Psychotherapy