>

Unbroken – speaking the unspeakable
Unbroken – speaking the unspeakable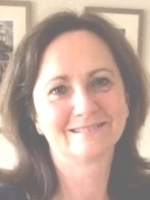 20th October 2020, 11am - 12pm
About this event
Join us for free for an hour to hear Madeleine Black's story of trauma through to forgiveness and healing. You will leave inspired for yourself and for your work with clients.
Madeleine Black has an unusual personal story which she uses to inspire and motivate others. She chose to forgive the two men who gang-raped her at thirteen years old and she shares her story for many reasons:
She wants to end the shame, stigma and silence surrounding sexual violence.
She wants to enable others to find their voice, whatever their story is.
She wants people to know that it's not what happens to us that is important but what we do with it.
She will make people question their own thinking and mindset.
She will show how changing her mindset tapped into her resilience and transformed her life.
She will encourage others to see that there are always choices to make, and if we choose to, we can get past anything that happens to us in life - both professionally and in our personal life.
She wants to encourage others to live their life courageously too but, ultimately, she wants to inspire hope and show people that we are all so much stronger than we think we are.
Aims of the event
Sharing Madeleine's story of sexual violence to end the shame, stigma and silence.
To understand that it's possible to heal after trauma.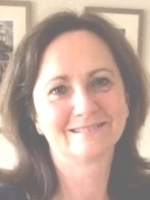 Greenwood Events aims to offer affordable workshops to counsellors interested in CPD, anyone interested in self- development or considering a career in counselling. It also aims to offer opportunities to stimulate networking and knowledge sharing.