Home

>

Trauma-informed compassionate classrooms, schools, and...
Trauma-informed compassionate classrooms, schools, and communities
Date & Time:
11th July 2020, 9.30am - 5pm
Location:
Hilton London Olympia
380 Kensington High Street
Kensington
London
W14 8NL
Email organiser
Join Dr. Reese and learn how a trauma-informed approach will greatly reduce challenging behaviour, improve student engagement, and increase learning outcomes. Leave this workshop with new strategies, tools, and resources to reduce students' impulsiveness, aggressive behaviours, and inattention and increase their focus, attention, and compassion. While this positive approach is absolutely essential for students with trauma, it will also greatly benefit each and every student in your classroom or community.
Return to your school with;
research-based practices to establish a trauma-informed classroom
a plan to develop positive relationships and build trust with your hard-to-reach students
proven techniques for communicating more effectively and collaboratively with challenging students
cognitive skill-building strategies which incorporate the science of neuroplasticity and the strengths-based perspective of neurodiversity
Upon completion of this workshop, participants will be able to;
analyse the ways in which poverty and mental health contribute to trauma responses, thus informing your approach to working with all students
determine how trauma impacts a child's development and develop strategies for meeting his or her needs
explore how exposure to adverse childhood experiences determines the likelihood of developmental trauma and its impact on the level of functioning across the lifespan
establish a collaborative approach to discipline and demonstrate how this fosters intrinsic motivation for behaviour change in the child
practice techniques to establish positive relationships and build trust with hard-to-reach students thus increasing their social and academic success
explore mindfulness activities that foster student self-awareness, self-regulation, and the ability to focus as it relates to impulsive behaviour and attention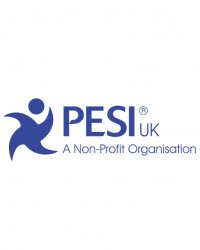 About PESI UK
Christina Reese, LCPC, PhD, has been working with children impacted by trauma for over 15 years, and has recently completed training as a TBRI Practitioner. She helps children and their families impacted by a variety of traumas, providing both in-home and in-school therapy to these children.