Trauma conference 2019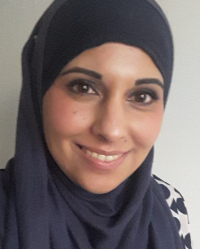 28th September 2019, 10am - 5pm
DoubleTree by Hilton Hotel, 60 Pentonville Road, Islington, London, N1 9LA
Hosted by BME Voices Talk Mental Health and the Muslim Counsellor and Psychotherapist Network (MCAPN).
We are delighted to announce that the Trauma Conference 2019 will be taking place on Saturday 28th September 2019 at the DoubleTree by Hilton Hotel, Islington, London.
The theme for the conference is 'trauma in our communities: Are we contributing to the healing?', and we have carefully selected a great line-up of speakers.
Keynote speaker
David Weaver, President of the British Association for Counselling and Psychotherapy (BACP) 'Time to step up and take responsibility'.
Speakers
Dr Roxanne Khan, Chartered Psychologist and Scientist, Director of the HARM Network and Senior Lecturer and Course Leader for BSc (Hons) Forensic Psychology. 'When water is thicker than blood. Mental health, trauma, and shame in British South Asian communities'.
Sharon Frazer, BA Psychology, MSc Occupational Psychology. Dip Psychodynamic Counselling. 'Transgenerational trauma in the therapy room'.
Dr Saira Gracie Razzaq, CPsycholo, DPsych, MA, MSc, BSc, Chartered Psychologist and UKCP Registered Psychotherapist. 'Working with traumatic racism and islamophobia in the consulting room'.
Ebinehita Iyere, BSc Criminology and Youth Studies. Project Lead at Juvenis, and Founder of Milk & Honey. 'Loyalty, rules, and roles: How young women respond to traumatic experiences'.
Dr Amirah Iqbal, BSc, Dip, DPsych, C.Psychol, AFBPsS, Chartered Psychologist, and Systemic Practitioner. 'Drowning in empathy'.
Tickets are priced at £75.00 plus booking fee from Eventbrite - https://trauma-conference-2019.eventbrite.co.uk
Lunch and refreshments included.
For further information:
www.traumaconference2019.co.uk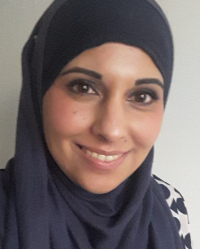 BME Voices and Muslim Counsellor and Psychotherapist Network (MCAPN): Our joint vision was to create platforms for Black Asian and Minority Ethnic mental health professionals of all disciplines to share their good practice and research, to highlight and showcase their work and reflect the communities we serve.