>

Therapist marketing masterclass
Therapist marketing masterclass
19th June 2021, 10am - 12pm
About this event
This online masterclass is ideal for therapists and mental health professionals looking to enhance their marketing skills and grow their online presence to enable new connections, opportunities, and potentially new clients.
Facilitated by Tom, founder of New Horizon Counselling and BACP Therapist. Tom has qualifications and experience in media, film and TV, business administration, psychology, and therapy, combining his knowledge he has created this two-hour, jam-packed workshop with a range of topics outlined below, you have the choice of two options to fit around your budget:
Option one – a two-hour workshop, including:
How to market your private practice.
Discussion on Instagram, Facebook and Twitter.
Websites – To have one or to not have one?
Hints and tips to get followers, interactions, and clients.
Google business and marketing.
Analytics – what to keep an eye on?
Canva post design and social media – how to make those eye-catching posts and get more engagement.
Option two – includes everything from option one along with:
Assigned homework to create an engaging post.
A 30-minute 1-2-1 consultation with Tom to discuss recent posts and analysis as to what can be enhanced. The 1-2-1 will be online and arranged at a mutually agreed time after the initial workshop.
This workshop will be facilitated online and in a small group to ensure you get more out of it and a personal experience. If you have any questions about this workshop, please get in touch at info@newhorizoncounselling.co.uk.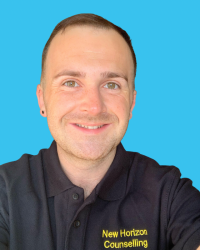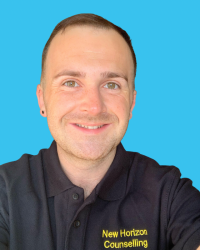 Hosted by Thomas Smithson
The workshops we provide are a collection of information we have learnt through research, education, clinical experience and through life experience. We have an easy-going approach to the workshops and although they are professional and informative we hope you will enjoy the relaxed learning experience.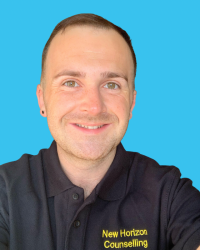 Hosted by

Thomas Smithson