>

Therapist attachment style with Sarah Pennock
Therapist attachment style with Sarah Pennock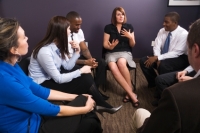 21st November 2020, 9.30am - 3.30pm
Qualified Practitioners: £130Counselling/Psychotherapy Trainees: £95 WPF Therapy Trainees/Staff: £55
Would you like to increase your awareness of attachment representations that are relationship-specific, provoked in your clinical work?
Are you interested in increasing your awareness of your enactments within the therapeutic relationship?
Would you like to learn how to consider the triggers for your anxiety, detachment and over-identification in your clinical work?
If the answer to any of these questions is yes, this workshop is for you.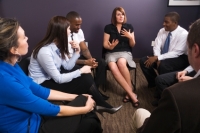 WPF Therapy is a well established and respected therapy training organisation. Throughout the year we provide CPD workshops and lectures to augment the clinical and theoretical learning offered by training organisations. This also offers the opportunity to focus on topics pertinent to the clinical work provided by new and established practitioners.