>

Therapeutic learning group: Post-modernism for...
Therapeutic learning group: Post-modernism for psychotherapists and counsellors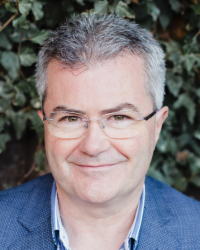 11 Vicarage Close, Hale Village, Liverpool, Merseyside, L244BH
This is an ongoing therapeutic learning group centred around a reading of selected postmodern texts. The aim of the reading is to outline implications for practise for psychotherapists and counsellors, including case study discussion from participants. It will be of interest to therapists who are looking for new ways of thinking about, and working with, their clients.
While it is an ongoing group, there is a maximum of five participants. There is a weekly £5 fee to cover expenses. It runs from 6 - 7.15 every Friday evening.
Facilitator and venue: Tony McSherry Psychotherapist UKCP (UPCA accredited) in full-time practise (NHS and private), PhD student (Roehampton University) researching the nature of therapeutic knowledge. Tea/coffee will be available, and other refreshments can be brought along.
The textbook used is:
Post-modernism for psychotherapists: a critical reader by Del Loewenthal and Robert Snell, published by Brunner-Routledge, Hove and NewYork.
It can be purchased on Amazon or elsewhere at a reasonable price. Each participant is encouraged to buy the book for reading in the group.
Influential thinkers who will be discussed are:
Heidegger (phenomenology of Being - major existentialist philosopher)
Merleau-Ponty (embodied phenomenology - intersubjectivity)
Saussure (language)
Lacan (psychoanalysis)
Derrida (deconstruction)
Kristeva (feminism)
Levinas (ethics)
Contact: tonymcsherry@btinternet.com to book a place or for further information.