>

The unconscious from Freud to Lacan with Conor McCormack
The unconscious from Freud to Lacan with Conor McCormack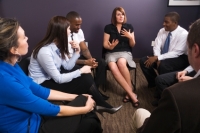 27th March 2021, 10am - 11.30am
This workshop will be delivered via Zoom.
This workshop is part of WPF Therapy's 2020-2021 CPD Programme themed around 'The World We Live In.'
This lecture will not be recorded due to the confidentiality of the clinical material.
The unconscious is the fundamental and foundational concept of psychoanalysis - but how are we to listen out for it today? Does it have meaning or utility for talking therapists beyond the imprecise metaphors often employed to describe it? This talk charts the genesis of the concept of the unconscious from Freud to Lacan – a theoretical leap that illuminates much of 20th century thought. 
How does the therapist/analyst negotiate the difficult melding of theory and practice that is the reality of the clinic? What conceptual tools can help us to listen out for what is singular in a client's speech while resisting the defensive compulsion to impose our own understanding onto what is said?  
The talk will be an introduction to theory often viewed as 'notoriously difficult'. No doubt there is some truth in this characterisation - however, it does not have to be like that. Lacanian structural diagnostics and the famous theory of the 'unconscious structured like a language' are ideas that can be made clear and accessible, and be of tremendous value to anyone with an interest in talking therapies.   
The talk will make use of examples drawn from the speaker's clinical practice, showing how classical psychoanalysis plays out in the present day.  
Workshop aims
What can you expect at the end of the event: 
An overview of Freud's development of the concept of the Unconscious – with useful clinical examples from contemporary clinic.
A summary of the 'linguistic turn' – a look at how structural linguistics revolutionised continental philosophy and psychoanalytic metapsychology  
An introduction to the Lacanian Unconscious – paying attention to the glitches and discontinuities in speech - with contemporary clinical examples. 
Neurosis and Psychosis – a useful overview of the differential clinic.
Outline
This will be a talk that charts the development of the unconscious from Freud's thought at the beginning of the 20th century through to Lacan's 'high structuralist' phase of the 1950s, asking how can we use these startling intellectual innovations today. The speaker will use PowerPoint presentation, examples from clinical practice and create time and space for discussion and comment.
Lecturer
Conor McCormack is a psychoanalyst in training with the Lacanian orientated Centre for Freudian Analysis and Research. He works in Bristol in private practice as well as for a National Health Service talking therapy clinic. Conor is also a director and writer known for his powerful, socially engaged filmmaking, including the BIFA nominated documentary Christmas with Dad and the acclaimed voice-hearing documentary In the Real .
Target audience:
This course should be interesting and accessible for anyone interested in psychoanalysis, including qualified counsellors and psychotherapists as well as those in training.  Please note that by booking on this event you agree to keep all discussion confidential.   
Applications must be received by Thursday, 18th March 2021. 
Before booking please read our Terms and Conditions for CPD events here:
https://wpf.org.uk/cpd-events-terms-and-conditions-2020-2021/
If you experience any problems please  e-mail events@wpf.org.uk.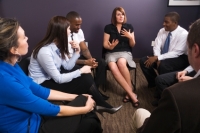 WPF Therapy is a well established and respected therapy training organisation. Throughout the year we provide CPD workshops and lectures to augment the clinical and theoretical learning offered by training organisations. This also offers the opportunity to focus on topics pertinent to the clinical work provided by new and established practitioners.