>

The singular agony of partner loss in grief with Juliet...
The singular agony of partner loss in grief with Juliet Rosenfeld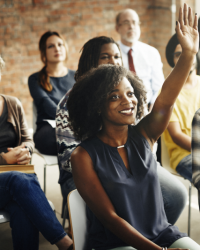 26th June 2021, 10am - 11.30am
Qualified practitioners: £40 / Counselling/Psychotherapy trainees: £30
This workshop will be delivered via Zoom.
This is a lecture on bereavement which will focus on two aspects Juliet has written about - death denial and partner loss.
Lecture aims
In this lecture, Juliet will touch on: 
Two aspects of bereavement - death denial and partner loss. 
What happens when a refusal to contemplate impending death is colluded in by the terminally ill and those around them.
Partner loss/the death of a spouse and/or the specific difficulties this brings to the survivor. 
Brief outline
The talk will be a newly written paper that will contain anonymised patient material which will be sent out with the clinical elements redacted after the talk.
Participants are simply asked to think in the run-up to the lecture about what grief means to them, have they experienced it first hand, and how they work with it and I would very much like it if participants want to bring clinical (or other) examples.
Lecturer
Juliet Rosenfeld is a psychotherapist who works in private practice in London. She has a particular interest in bereavement and couples. Juliet is the author of the acclaimed memoir The State Of Disbelief (2020) which uses Freud's 1917 paper 'Mourning and Melancholia' as a backdrop for an examination of the experience of terminal illness and partner loss.
She has spoken about bereavement at many venues and trainings, is a Board Member of the UKCP and Clinical Trustee at the Freud Museum London and is currently writing her second book while contributing articles to national publications.
Chair
Judith Barac has worked in various settings in a number of roles within the NHS as a psychotherapist.
She trained at WPF and works as a supervisor and trainee development tutor currently at WPF. She also works in private practice as a therapist and supervisor. Her special interest is the perinatal period helping women and men overcome psychological difficulties around conception, pregnancy birth and parenthood.
Target Audience: This lecture is open to qualified and training psychotherapists and counsellors. Please note that by booking on this event you agree to keep all discussion confidential. 
Applications must be received by Thursday 17th June 2021. 
Before booking, please read our terms and conditions for CPD events.
If you experience any problems please contact events@wpf.org.uk.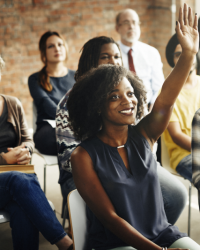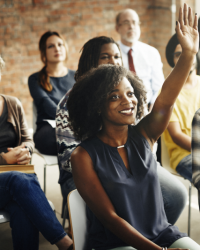 Hosted by WPF Therapy
WPF Therapy is a well established and respected therapy training organisation. Throughout the year we provide CPD workshops and lectures to augment the clinical and theoretical learning offered by training organisations. This also offers the opportunity to focus on topics pertinent to the clinical work provided by new and established practitioners.