Home

>

The seasonal self: Summer session
The seasonal self: Summer session
Date & Time:
27th June 2018, 9.30am - 12pm
Location:
Therapy Cabin, Queen's Wood
42 Muswell Hill Road
London
England
N10 3JP
Email organiser
How do you experience the summer?
How do you respond to the changes in you and in the outside world?
Does nature's response to summer offer a teaching for you, so that you may thrive in the summer months?
The natural world around us changes significantly throughout the year, adapting and adjusting to the seasons. Yet, many of us continue our routines with a level of consistency which seems at odds with nature's rhythms and often our own.
This group offers a chance to pause and to consider ourselves, how we are at this point in the year. Discussions, meditations and rituals will help to explore our personal pleasures and challenges of the current season and how we might best respond to ourselves. We will share stories with each other and also look to nature for teachings.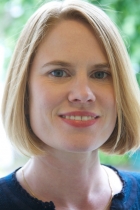 About Claire De Boursac
Claire is a humanistic psychotherapist (BACP reg), passionate about the many benefits to be gained from connecting with nature. She has also trained in nature-based psychotherapy and is a qualified McMillan Walk for Health Guide. Alongside her therapy practice, she works to support well-being through meditation, nature-therapy and forest bathing.