>

The impact of child sexual abuse on adult survivors
The impact of child sexual abuse on adult survivors
26th February 2021, 10am - 4pm
Tickets for this event are available on Eventbrite.
The aims of the day are to:
Gain knowledge and skills to help clients who have experienced sexual abuse.
Gain information on shame, anger, powerlessness, betrayal and sexual ambivalence.
Gain insight into styles of relating from this client group.
Pass on information gained to clients where appropriate.
Identify your own feelings in order to set them aside to focus on client.
The seminar will cover the following:
Introduction from the speaker (Rebecca Mitchell*)
How I came into the work
Facts and Figures

statistics on sexual abuse in the UK
impact on our society
demonising of abusers
Secrecy and shame
why victims carry the shame of the abuser
how shame affects relationships
helping clients displace the shame
Supporting clients during disclosure

being in the moment
window of tolerance
supporting ourselves
Help for flashbacks
different types of memories
role of the brain
grounding techniques
Looking at anger

how we can explain anger to clients
what lies behind anger
helping clients understand their rage
Damage of powerlessness

why clients can be re-victimised
why clients seek to control
helping build good boundaries
Sexual ambivalence and confusion
causes of ambivalence
intrusion of past memories
helping clients reclaim sexuality
Betrayal and trust

The outworking of the damage of betrayal in relationships
Suspiciousness and hyper-vigilance
Helping re-build trust in the counselling room
Self-care for counsellors

why it is important to care for yourself
self-care suggestions
Questions and answers and checkout.
A time to reflect on the day together.
*About the Speaker - Rebecca Mitchell
Rebecca Mitchell graduated from City University, Westminster Pastoral Foundation and the Metanoia Institute with qualifications in Counselling and Groupwork Facilitation. She is a Registered Member of the British Association of Counsellors and Psychotherapists (BACP), BACP Private Practice and the ACC. 
Rebecca founded, and has run, Into the Light programmes since 1993 and has facilitated them in various counselling services in London, in addition to training other counsellors to work with survivors and working with victims of domestic violence. She has had articles on Sexual Abuse and related topics published in several publications including the BACP magazines "Therapy Today", "The Independent Practitioner" and "Private Practice". Rebecca has spoken on live radio including LBC and Radio London and at conferences and community and youth groups on issues around sexual abuse and relationships. 
Rebecca has written a book for both survivors and counsellors on recovering from sexual abuse called "New Shoes" published by Lion Hudson that has been well received by Survivors and Counsellors.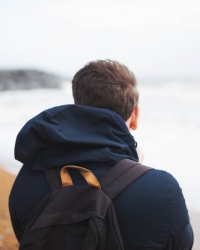 Central Counselling & Training Service (CCTS) have been providing counselling, supervision and accredited training in Southampton for over 25 years. Our aim is to provide professional counselling for anyone who needs it and excellent training that will equip and enable practitioners to serve people in need.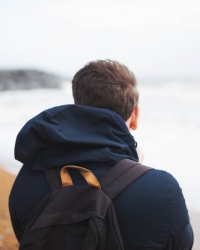 Hosted by

New Community Network