>

'The ignored children' - CPD book launch and signing
'The ignored children' - CPD book launch and signing
22nd November 2020, 1pm - 5pm
£35 for Relational Spaces members £45 for non-members
37/41 Gower Street, London, WC1E 6HH
We are very excited to be able to invite you to our Pluralogue CPD event and book launch 'The ignored children' with Kathrin Stauffer.
About the topic

"The topic of emotional neglect in early childhood ('being ignored') is itself a neglected topic. Neglect is often just bracketed with abuse as an afterthought. However, people with a history of neglect are different in important ways from those with a history of abuse, even though there are many similarities.
My book is an attempt to share what I have learned about how to understand the experience of ignored children, and how to work therapeutically with these clients who often suffer from severe developmental deficits.
My new book is called Emotional Neglect and the Adult in Therapy: Lifelong Consequences to a Lack of Early Attunement. It is the result of many years of experience working in psychotherapy with clients with a history of early emotional neglect. They all share certain characteristics, the most conspicuous being that they can't understand what is wrong with them. This lack of narrative for their suffering is quite crippling for some and adds to the already large burden of shame that neglected people carry. Moreover, it can make the neglect that these clients have suffered hard to spot for therapists.
I am planning to give a little introduction to the topic, presenting some of the points that I consider important in our understanding of how ignored children function. I will outline the 'Seven Major Dos and Don'ts of Therapy with Ignored Children' and also speak a little about specific therapeutic approaches that work well in my experience. I hope that participants will ask questions and share their opinions and their experience.
Many members of helping professions have been ignored children. It is typical for ignored children to be parentified, and they may choose to work as therapists when they are grown up. I am rather interested in the experience that therapists have had of being ignored and making something creative out of their struggles, and will make space for this topic. As the topic of early neglect is in its infancy, I feel that everybody's experience is a valuable contribution that can promote the recognition and deepening of therapeutic skills for this client group.
In this workshop, I will be addressing how to work with such clients as adults and not how to work with children who may be suffering from ongoing neglect. The aim is to support our own and clients' understanding by thinking about questions which include:
what does it mean to work with deficits rather than conflicts?
considering very insecure attachments in the therapeutic relationship
working with clients who have very few resources
how can we bear the fierce resistance that these clients bring to therapy?
what are the consequences of their specific attachment traumas?
ways of speeding the therapeutic process up"
Programme


1pm–2pm: Lunch
2pm–3.15pm: Part 1
3.15pm–3.45pm: Tea break
3.45pm–5pm: Part 2
Booking information

£35 for Relational Spaces members £45 for non-members

To confirm your booking please email us at therapyroomsuk@gmail.com and we will reply with details of how to pay.
About Kathrin Stauffer

Kathrin A. Stauffer PhD, body and integrative psychotherapist (UKCP), was born and educated in Switzerland. Originally a research biochemist, she retrained at the Chiron Centre for Body Psychotherapy in London.
She is the author of the book Anatomy & Physiology for Psychotherapists: Connecting Body & Soul (W.W. Norton 2010), as well as a number of papers available from stauffer.co.uk.
She lives and works in private practice in Cambridge, England, as a body psychotherapist, EMDR therapist, supervisor and writer. She is known to many as a former Chair of the Chiron Association for Body Psychotherapists.
Her second book, Emotional Neglect and the Adult in Therapy: Lifelong Consequences to a Lack of Early Attunement is about to be published by W.W. Norton.
Please note: this event is both a CPD event and a book launch. Copies of the book will be on sale at a discounted price, and Kathrin will also sign books.
About the Pluralogue

For those new to this event, the Pluralogue is a space where we get together to both learn and socialise, meet some new colleagues and find out what others are up to, as well as enjoy some food and drink whilst digesting new ideas.
The term 'Pluralogue' was coined by Doron many years ago, to depict moving beyond monologue to dialogue: to pluralogue (the conversation of many). We hope to learn together and from each other in the form of a learning community in a friendly atmosphere with the added fun of dining together.
The added bonus is that we structure it as a CPD event so you will be able to count it as CPD hours (a CPD certificate will be provided as well).
Cancellation policy

Please note we do not offer refunds for our Pluralogue events. However, if you ask to cancel your booking more than 7 days before the event, you'll receive a one-time use (no-cancellation) credit for a future event.
We look forward to seeing you there!
Warm regards,
Darren, Dianne, Doron, Cressy and Naomi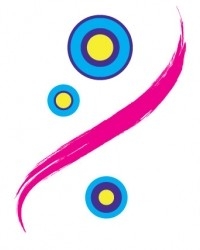 This event is hosted by Relational Spaces, and Kathrin Stauffer. Relational Spaces is a supportive and vibrant therapeutic community, working across our 14 beautiful Central London rooms: https://rooms.relationalspaces.co.uk tel 07848 013328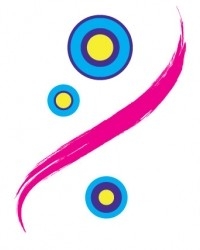 Hosted by

Relational Spaces