Home

>

The gift we are thirsting for: An exploration of the...
The gift we are thirsting for: An exploration of the therapeutic relationship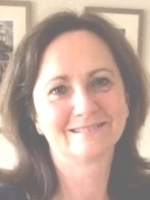 Date & Time:
23rd March 2019, 10am - 4pm
Cost:
Early Bird £90, £100 after 23 January 2019
Location:
ACT Counselling Services Limited
Suite 7, Abercromby Business Centre
Abercromby Street, Bridgeton
Glasgow
Scotland
G40 2DD
Email organiser
'When I am in a therapeutic space with a client, regardless of age or stage or whatever may be going on for them, life is always flowing through them and flowing through me. I can experience that we are both connected at some level by this flow, and I can ask myself how I may be able to connect to this flow. Perhaps something new will emerge from even just holding this question in mind, as I prepare to meet every client.' Moss.M (2018) 'COSCA Journal of Counselling Scotland.' Summer 2018.
'If our best intentions are to help, can we in some way embody the potential for healing when we step into a client's world?' Moss.M (2018) 'BACP Thresholds Journal' July 2018.
This experiential workshop is both an exploration and celebration of the potential for healing and growth in the therapeutic relationship. It is intended to help the therapist move more freely in the client's world. Participants will be invited to share their practice and there will be some active and reflective time to welcome different ways of knowing. As well as considering Rogers core conditions and 'Dadirri', an aboriginal way of being, there is also the possibility we may discover our own patterns of growth and change in more tangible forms.
About the presenter:
Mike Moss has 35 years' experience working with children and families in Scotland, and has trained in youth and community work, solution focused brief therapy, systemic family therapy, integrative therapy, person centred therapy and clinical supervision. He works full time as a counsellor/psychotherapist with West Lothian Council, working with young people up to the 25 years old. He enjoys writing and presenting. He also has a small private practice offering supervision to counsellors at his home in Edinburgh. His experiential workshops have been described as passionate, lively and inspiring. He can be contacted at mike.moss@outlook.com.
More information at https://gift-thirsting-mar-19.eventbrite.co.uk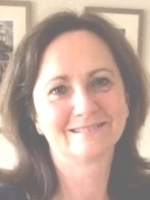 About Audrey Smith
Greenwood Events aims to offer affordable workshops to counsellors interested in CPD, anyone interested in self- development or considering a career in counselling. It also aims to offer opportunities to stimulate networking and knowledge sharing among counsellors in Scotland. Visit www.greenwoodevents.co.uk for more information.