>

The complexities of countertransference - a hindrance or a...
The complexities of countertransference - a hindrance or a tool?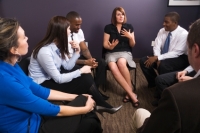 29th February 2020, 10am - 4pm
Qualified practitioners: £125; counselling/psychotherapy trainees: £90
WPF Therapy Limited, 23 Magdalen Street, London, SE1 2EN
By attending this workshop, you will;
broaden the understanding of countertransference theoretically, experientially, and practically
gain confidence in recognising, exploring, and using countertransference
be able to reflect on the countertransference within clinical work and to consider interpretations and practical ways of working with it
leave feeling more skilled at working with the countertransference in clinical practice
Discount available.
This workshop may be attended in conjunction with The power of Transference in the therapeutic relationship workshop on 11th January 2020. If both workshops are booked at the same time, the fee for attending both will be £220 (qualified practitioners) or £150 (trainee rate). Please note that both workshops must be booked at the same time to qualify for the discount.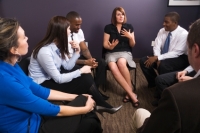 WPF Therapy is a well established and respected therapy training organisation. Throughout the year we provide CPD workshops and lectures to augment the clinical and theoretical learning offered by training organisations. This also offers the opportunity to focus on topics pertinent to the clinical work provided by new and established practitioners.