Home

>

The ASK workshop (assessing for suicide in kids)
The ASK workshop (assessing for suicide in kids)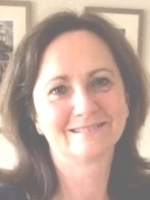 Date & Time:
13th March 2020, 10am - 4pm
Location:
Alcohol Focus Scotland
166 Buchanan Street
Glasgow
Scotland
G1 2LW
Email organiser
This one-day workshop challenges commonly held notions about childrens' capacity to consider suicide. It facilitates awareness of the signs that a young child may be at risk and what is needed to help. Case studies and simulations provide opportunities to apply what is learned. A brief screening tool guides helpers to determine risk and make appropriate referral connections. A helper tool teaches how to organise and summarise the available information about a given child in a form that can be used by someone, perhaps the participants themselves, in safety planning.
Learning objectives
The desired learning outcomes of The 'ASK' workshop (TM) are that participants will;
recognise how a child's understandings of death and suicide may be implicated in risk
become aware of the ways children at risk of suicide communicate their need for help
recognise factors that may increase suicide risk and those that may mitigate it
know how to work with both in order to formulate the basis of a plan for safety
recognise the need to enlist the support of others to develop a plan for safety
understand and be able to meet common challenges in working with parents to facilitate safety
Presenter - Dr Marie Murphy
I am a counselling psychologist, currently managing a 'counselling in schools' service for a local authority, along with a small private practice. I have been involved in suicide prevention training for 15 years and have specialised in trauma for the past six years. I am trained in a number of therapies including person-centred, EFT, CBT and trauma-focused CBT, compassion-focused therapy, schema therapy, and EMDR.
Who is this workshop aimed at?
Those working with children and young people (age five-14), or young adults with learning difficulties, counsellors, psychotherapists, psychologists, and school staff.
More information at https://ask-mar-20.eventbrite.co.uk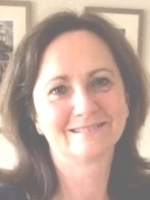 About Audrey Smith
Greenwood Events aims to offer affordable workshops to counsellors interested in CPD, anyone interested in self- development or considering a career in counselling. It also aims to offer opportunities to stimulate networking and knowledge sharing among counsellors in Scotland. Visit www.greenwoodevents.co.uk for more information.