>

The 6th EFT summer school - EFT-trained cohort
The 6th EFT summer school - EFT-trained cohort
7th - 10th July 2021, 2pm - 8pm
Sign up for a beautiful summer of Emotionally Focused Therapy (EFT)!
6th EFT International Summer School - EFT-trained cohort.
7th - 10th July, 2pm - 8pm (UK time).

"Heartache, healing and hope"
Open to: All qualified psychotherapists, counsellors, psychologists, including those in training, practising EFT (Emotionally Focused Therapy) approach, or familiar with the model at least at an introductory level.
Programme:
Dr Sue Johnson, Founder of EFT (live webinar with Q&As) on "The Future of Psychotherapy. Attachment Science in Action."
See the experts on EFT and Sexual difficulties with Dr Zoya Simakhodskaya and Mike Moran LCSW, CST, USA.
Addressing Addiction with EFT approach with Michael Barnett, MA, Ed.S, LPC, USA.
For all participants - EFT-newcomers and EFT-trained.
Bonus session - only £25! Saturday 10th July (6pm - 8pm). "Should I stay... Should I go?" Working with highly ambivalent 'split agenda' couples. Discernment Counselling and EFT" with Gulya Diyarova, MSc Tavistock, ICEEFT Cert. EFT supervisor and therapist, EFT School director.
From past participants feedback:
"Superb presenters... Excellent choice of topics, valuable insights... and so moving" 
"...Highlight of the Year Event no doubt"
"Tons of knowledge from Presenters, felt sense of the material, not just in the head, but in the Heart!"
"Very empowering to see Lorrie working, in her videos, Live session and with an escalated couple"
"Very stimulating, diverse, engaging, inspiring, challenging, want more..."
"Gulya's succinct overview - touching on attachment theory, the EFT model, Stages and steps, through the interventions which feels like I want, and dare, to use in the very next session..."
To book or for more information, visit eftinternationalschoollondon.com.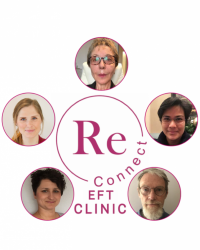 WWW.EFTINTERNATIONALSCHOOLLONDON.COM EFT Clinic is a clinical affiliate of EFT International School set up to promote Emotionally Focused Therapy for couples, individuals and families, Attachment-based integrative approach to healing and repair. We offer EFT trainings/events and work with leading EFT academics and experts.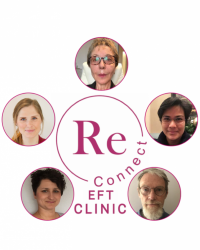 Hosted by

Re-Connect...EFT Clinic (Emotionally Focused Therapy)