Home

>

Survivors of childhood sexual abuse
Survivors of childhood sexual abuse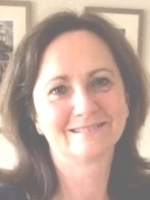 Date & Time:
18th October 2019, 10am - 4pm
Cost:
Early bird £85; £105 after 18th August 2019
Location:
Talk Now
Second Floor
Edinburgh House
East Kilbride
Scotland
G74 1LF
Email organiser
This workshop is experiential, providing participants with the opportunity to develop their knowledge and abilities in relation to childhood sexual abuse (CSA). It aims to help counsellors feel more confident, competent and aware when working with adults who disclose sexual abuse. It also includes raising awareness of the impact of abuse, particularly on male survivors.
The workshop will explore the effects of CSA on survivors. This includes mental health issues and personality disorder. The course will also allow time for reflection and for paying attention to the impact of this work on counsellors.
Participants work in pairs and small groups throughout the course.
Guest speakers
Madeleine Black is a Glasgow based author and public speaker who hopes that sharing her story will help other victims of sexual violence. Police Scotland will be doing a presentation on reporting abuse. Thomson Lawyers will be speaking about criminal injuries.
About the facilitator
Pat Mair qualified as a CBT counsellor in 2006. She worked in mental health for seven years before opening her own organisation, Talk Now in 2012. Talk Now is a counselling service for survivors of childhood sexual abuse, and families, who have been affected by abuse. Pat is an accredited trainer specialising in childhood sexual abuse. She provides training to counsellors/students and frontline staff who work with survivors of abuse. Pat also works as a Counselling Manager for Speak out Scotland, which is a counselling service for male survivors of sexual abuse. Pat is very passionate about the work she does and delighted to share her knowledge of abuse on a  professional and personal level. 
Who is this workshop for?
Counsellors wanting to develop new skills and understanding in the area of childhood sexual abuse
Anyone who wishes to understand and overcome their own biases
Anyone interested in self-development or considering a career in counselling.
Why should you attend?
This workshop will build capacity and quality of response to adults survivors of childhood sexual abuse
This workshop will enable counsellors to be more confident in dealing with adult survivors who disclose childhood sexual abuse
You will be able to share your own ideas and hear those of other practitioners
You can use this as part of your Continuing Professional Development (CPD).
More information at https://csa-18-oct-19-ek.eventbrite.co.uk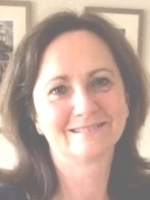 About Audrey Smith
Greenwood Events aims to offer affordable workshops to counsellors interested in CPD, anyone interested in self- development or considering a career in counselling. It also aims to offer opportunities to stimulate networking and knowledge sharing among counsellors in Scotland. Visit www.greenwoodevents.co.uk for more information.