>

Supervising counsellors working with children and young...
Supervising counsellors working with children and young people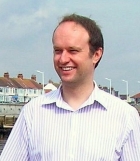 27th - 28th March 2021, 9.30am - 5pm
The Ellesmere Centre for Psychotherapy and Training, 861 Holderness Road, Hull, Hu8 9BA
"Counselling young people involves living with a perpetual sense of inadequacy, knowing that however good the session, many young people will go back to a world in which their parents are absent or don't seem to care, a world full of unfairness to which young people must adapt at the same time as they're adapting to all developmental changes going on in themselves.

"It's tempting to reach for a manual, to cling to a set way of doing things, to follow teachings of one particular therapeutic modality. But with experience comes the confidence to be more adaptable to live with all the uncertainties, all the impingements." – Nick Luxmoore (2017)

Day One:
What is supervision? The purpose and tasks of supervision
Responsibilities of the supervisor and supervisee
Issues of diversity and difference 
Day Two:
Themes of client Issues discussed in supervision
Ethics and legal issues
Emotional pressures of working with children and young people
Free session: supervision skills practice: either individual or group
The workshop will be creative, experiential, and include space for supervision skills practice. We will also refer to BACP's ethical framework and Place2Be's supervision policy.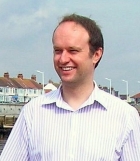 John is a BACP senior accredited counsellor/psychotherapist (children and young people), supervisor and trainer. He currently offers counselling, supervision and training using the person-centred approach in private practice at the Ellesmere Centre in Hull. He also offers counselling in two Hull secondary schools.