>

Storytelling: Connecting head, heart, earth and hearth
Storytelling: Connecting head, heart, earth and hearth
17th April 2021, 1pm - 4pm
Rose Rylands, Storyteller, will be helping us to explore stories, myth and folklore and develop our storytelling skills.
We will be sharing stories around the fireside, myth, folklore and fairy tale. Stories we can share together, stories we tell ourselves, collective stories, stories that connect us with soul and earth. We will be looking at performance and how to connect with an audience, finding stories and choosing the right tale.
We will be exploring some key themes in story: Earth, myth, the elemental world, the symbolic, archetypal and ecstatic. Culture as informed by landscape and myth. Awakening to earth and imagination, defending our right to be storytellers not of the technological but of the mythic mind. The difference between story and myth, folklore and the shamanic. Re-enchanting and reclaiming the wild part of the psyche.
This workshop is helpful for anyone wishing to challenge the stories we tell ourselves, the stories we are taught to believe, how history has censored our relationship with our own magical selves and the magic in nature. How to recalibrate relationship with wherever you happen to be. Relationship and connection with landscape as a symbiosis of healing.
About the trainer
Rose Rylands is a storyteller and walking guide based where she grew up on the East Coast at Whitby. Her mission is to connect people to the earth as a place of magic, mystery and meaning, to arrest ongoing harm to both ourselves and the natural world.
"My passion is to connect people with the earth as a place of mystery, meaning and magic through story. I suppose I am a sort of cultural custodian of my own small space and beloved bit of earth."
To book visit Eventbrite or for more information go to our website or email us on contact@tatraining.org.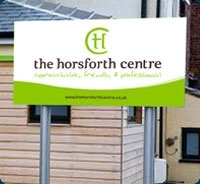 TA Training Organisation offers a range of training including counselling and psychotherapy and CBT. The training includes introductory level courses, CPD workshops, and a European and UK accredited programme in transactional analysis psychotherapy. TA Training Organisation is based at The Horsforth Centre, Leeds.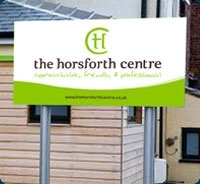 Hosted by

The Horsforth Centre For Counselling, Coaching, CBT & Psychotherapy