Home

>

Starting your private practice - 2 day course
Starting your private practice - 2 day course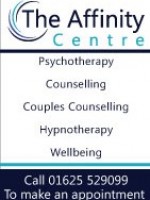 Phone:
01625 529 099 / 0161 282 0259 / 07966 390857
Date & Time:
24th June - 1st July 2019, 9.30am - 4pm
Cost:
£125 - 200 - see details
Location:
7A High Street
Cheadle
Stockport
Greater Manchester
England
SK8 1AX
Email organiser
This two-day workshop is presented by Joanna Groves, director of The Affinity Centre, Cheadle.
Day one will focus on the practical aspects of getting your practice up and running.
Day two will be aimed at supporting you through the emotional blocks that may be getting in your way of being a successful small business person.
You may attend one of the training days or both. There is a reduced cost if you book on both days.
What will I learn on this course?
Day one:
Visibility – how to get seen by potential clients. Websites and social media use.
Location – where are you going to practice from and what do you need to think about?
Business costs – assessing the market and deciding your charging structure.
Paperwork – business contract, client contracts, insurance, GDPR, regulating bodies.
There will be an opportunity to work together with other therapists throughout the day to help you clarify your ideas on these topics. You'll create a personal action plan to support you get on with building your practice.
Day two:
Defining your identity as a therapist – what do you want people to know about you?
Clients – how do you decide who to work with?
Road blocks – noticing where you get stuck and learning how to get unstuck.
Support networks – ensuring your growth and development using supervision and CPD.
These topics will be explored using group exercises and personal work in pairs to help you overcome the barriers you may be putting in the way of building a successful practice.
Day one only - £125.
Day two only - £125.
Day one and two - £200.
For more information and to book a place on this course visit: https://affinitycentre.co.uk/course/starting-your-private-practice/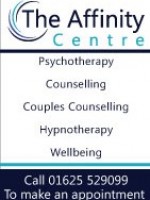 About The Affinity Centre
Director at The Affinity Centre, Joanna Groves, therapist and couples counsellor (UKATA) and Imago workshop facilitator.