>

Spiritual ecology - reclaiming the spiritual wisdom and...
Spiritual ecology - reclaiming the spiritual wisdom and reverence
15th June 2021, 1pm - 4pm
The content of this workshop will cover reclaiming the spiritual wisdom and reverence for the spirit in all things as an antidote to covid and growing mental health issues.
We will be looking at our individual responsibility for our own journey and how, together, we hold a responsibility for the soul of the world and for the generations to come.
We will also be considering - loss, erasure and forgetting, banishment and systematic historical censorship; disentanglement from patriarchal principles and what it means to return to the feminine; receptivity, listening and interbeing. Healing the fracture, reclamation. True worship. A return to joy in simplicity. Finding truth. Simple practices for spiritual ecology. Living in presence and standing on holy ground. Spiritual wisdom from the Celtic world.
The workshop will include discussion and experiential practice in small groups.
This workshop approaches the essential need of our times - to view the world through the lens of the sacred nature of everything. Rose hopes participants will gain a felt experience of the magic and aliveness of all things and being part of, as opposed to separate from, a sacred web of life.
About the trainer
Rose Rylands is a storyteller and walking guide based where she grew up on the East Coast at Whitby. Her mission is to connect people to the earth as a place of magic, mystery and meaning, to arrest ongoing harm to both ourselves and the natural world.
"My passion is to connect people with the earth as a place of mystery, meaning and magic through story. I suppose I am a sort of cultural custodian of my own small space and beloved bit of earth."
To book visit Eventbrite or for more information contact us on contact@tatraining.org.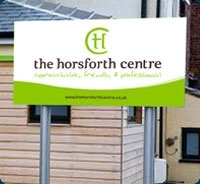 TA Training Organisation offers a range of training including counselling and psychotherapy and CBT. The training includes introductory level courses, CPD workshops, and a European and UK accredited programme in transactional analysis psychotherapy. TA Training Organisation is based at The Horsforth Centre, Leeds.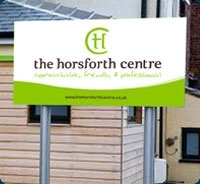 Hosted by

The Horsforth Centre For Counselling, Coaching, CBT & Psychotherapy