Space to Move
Motionhouse Studio, Spencer Yard, Leamington Spa, Warwickshire, CV31 1DT
Space to Move
Explorations of the moving body using creative experiments.

A workshop of six sessions over six weeks OR 3 sessions over 3 weeks

Facilitator
Hansje te Velde  BACP   UKRCP   MA Cert. Gestalt Psychotherapy. 
I will be drawing from extensive training and from over twenty years practice and experience as gestalt psychotherapist and experience in dance, Authentic Movement.and Relational Body Psychotherapy.
I have worked for many years in various sectors, including social work and as counsellor in three universities.
My work in dance, and some choreography, started originally in Liturgical Dance, performing in Coventry Cathedral, and moved to African dance, Butoh Dance Theatre and other dance forms.
I am both psychotherapist and supervisor in private practice.
Dates – to be announced; it will be Friday evenings
Time- 6.30 – 9.00 p.m.
Venue – Motionhouse Studio, Spencer Yard, Leamington Spa, Warks, CV31 3SY
The workshop offers places to 10 participants.
Who is this workshop for
Participants will come from a variety of backgrounds. The workshop is suitable for those from the wider health field such as counselling, nursing, mental health and from the arts e.g. dancers, singers, musicians, painters and for those with some experience of personal development, psychotherapy, counselling.
The workshop is for participants who would like to explore, experience and develop body awareness using creative materials.
No former knowledge of creative arts is required.
Participants are encouraged to either attend all six sessions OR the first three sessions, which can be taken as a stand alone course. If participants wish to take part in the fourth, fifth and sixth sesions, then the first three sessions are a prerequisite for this.
Aim - The course aims to explore ideas as well as to support growth, creativity and awareness.
Workshop content - The course will focus on working with the emerging images and metaphors by giving them physical expression in forms such as movement, painting, drawing or writing and simultaneously exploring and experiencing the pleasure of expressive and spontaneous activity. The experiments are introduced in a mindful step-by-step process in which your mind and body co-refer to teach each other.
The course works towards and into pre-occupations that are expressed through discovery and action and into explorations of the embodiment of life experiences.

The sessions - the first two sessions focus on the task of gaining greater awareness of body positions, movements of limbs, sensory and imaginary information through working with dance movements. - Sessions three and four offer explorations of the embodiment of life experiences. Current preoccupations are expressed through movement and finding ways into Authentic Movement. - Sessions five and six build on the discoveries made in the first four sessions and developing these discoveries through action, various formats of Authentic Movement and assisted body experience. Each session offers time to verbally express experiences for those who wish for this. This will mostly be done in group context, small groups and pairs. 
Some topics that will be covered are:
Experimenting
Active imagining
Experiencing
Improvising  and spontaneity
Using metaphor and image as a source of information
Attending to movement, dynamics, space, time, rhythm
Explore the non-verbal behaviour through the use of body awareness and movement
Enhancing body awareness and learning
Using art materials and objects as a form of connection to non-verbal levels
Engaging with creative processes as a way to connect to self and others
Embodiment
Observing and listening
Authentic movement
Using the arts for expression and communication
Assisted body experience
Integration


What to bring
You are advised to bring comfortable, loose clothing, suitable for movement and something warm to put on when you are not moving. Also bring something simple and comfortable to sit on, such as a cushion or small portable chair (floor level) for those with any back problems. And bring art materials – pens, pencils, crayons, pastels, paints, paper or sketchbook, writing paper. 
Refreshments – will be provided in break time. 
How to apply
To apply for this course, call Hansje on 01926 311298 or copy the application sheet below and send it to hansjetevelde@msn.com or e-mail hansjetevelde@msn.com

Fee - for three sessions  £115 
        for six sessions  £195. 
Application for: Space to Move 
Name 
Address
Town/City 
County 
Post Code 
Occupation 
Telephone – Day 
Telephone – Evening 
Email Address
In the space below, please provide details of your interest in attending and any experience you have that may be relevant to this course, and also indicate if you will be taking part in three or six sessions.









If there is anything you are unsure about. then do give me a call on  01926 311298, I am happy to tell you more. 
Please Return this sheet to hansjetevelde@msn.com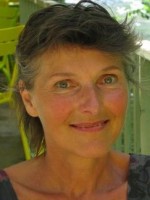 Hosted by

Hansje te Velde