Shaping ourselves
7 Endymion Road, Finsbury Park, London, N4 1EE
How do we actually change? How do we experience ourselves and how are our experiences embodied? Can we learn to behave differently, to become deeper, more satisfied, able to be more present in the fullest sense?
Shaping ourselves is a somatic exercise class in which participants can recognise and experience how behaviour is bodied. The class teaches a somatic methodology in which participants can learn to influence behaviours that are no longer satisfying and form new ones.
This on-going group takes the form of an exercise class held on Thursday mornings from 8.30am to 9.15am, and is limited to twelve participants. A minimum commitment of two terms is expected and it is preferred that people think of joining longer term.
Dates for Autumn 2015 and 2016:
September 17, October 8, 29, November 19, December 3, 2015.
January 21, February 4, 25, March 17, April 21, May 12, June 16, July 7, September 8, October 6, November 10, December 8, 2016.
The cost is £37 per session and is payable at the beginning of each term to Maggie McKenzie. If you are interested in applying for the class, please contact Maggie through the Spectrum office, 020 8341 2277.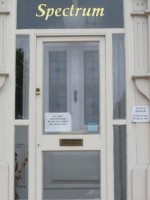 The class is led by Maggie McKenzie. Maggie's extensive knowledge of the body lends particular skills to her psychotherapy practice with individuals, couples, groups and supervision, in which her focus is primarily on how we embody and influence our experience.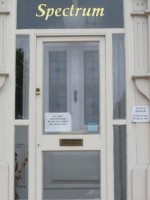 Hosted by

Spectrum Therapy