Home

>

Shame, guilt, and trauma with Graham Music (lecture)
Shame, guilt, and trauma with Graham Music (lecture)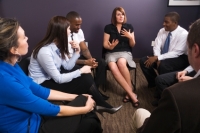 Phone:
020 7378 2050 / 020 7378 2008
Date & Time:
24th January 2020, 7pm - 8.30pm
Cost:
Qualified practitioners: £40; trainees: £25
Location:
WPF Therapy Limited
23 Magdalen Street
London
SE1 2EN
Email organiser
Illustrated through the lens of Jewish jokes as well as attachment, neurobiology, and psychoanalysis, this talk will elucidate some of the ways in which we understand guilt and shame, the differences between them, and how these differences have important clinical implications.
The talk will unpack shame and guilt's confused and overlapping meanings, and how they manifest in cases where there have been forms of trauma, stress, and anxiety. A departure in this talk will be the use of humour, and in particular Jewish jokes, to illustrate some of the subtler conceptual nuances, and how the roots of such jokes lie in a history of trauma.
The place of humour in helping to understand and manage trauma will be an underlying additional theme, hopefully bringing in a light touch to a serious topic.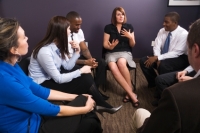 About WPF Therapy
WPF Therapy is a well established and respected therapy training organisation. Throughout the year we provide CPD workshops and lectures to augment the clinical and theoretical learning offered by training organisations. This also offers the opportunity to focus on topics pertinent to the clinical work provided by new and established practitioners.