>

Sexuality, psychoanalysis, and the therapist's...
Sexuality, psychoanalysis, and the therapist's countertransference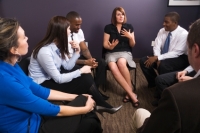 22nd February 2020, 10am - 4pm
Qualified practitioners: £125; external trainees: £90
WPF Therapy Limited, 23 Magdalen Street, London, SE1 2EN
Completing this workshop is an opportunity for clinicians to;
re-examine, in light of today's more liberal society, how we think about traditional theoretical approaches we may have been taught
explore embedded assumptions that inform how we listen to patients/clients
look at counter-transference difficulties that may arise for us when patients/clients present us with material and emotions we find it difficult to bear or to think about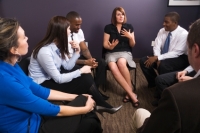 WPF Therapy is a well established and respected therapy training organisation. Throughout the year we provide CPD workshops and lectures to augment the clinical and theoretical learning offered by training organisations. This also offers the opportunity to focus on topics pertinent to the clinical work provided by new and established practitioners.