Home

>

Sexuality awareness CPD workshop
Sexuality awareness CPD workshop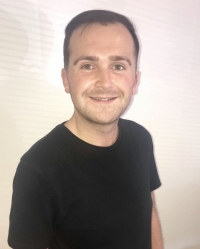 Date & Time:
11th May 2019, 11am - 2pm
Location:
3-5 Lansdowne Road
The Business Xchange Hub, Marco Polo House
East Croydon
Croydon
CR0 2BX
Email organiser
After decades of laws and stigmas that prevented people from being their true selves, people are now embracing their true identities. However, there is still a lot of confusion and stigma in society about people and their sexuality.
It's now more important than ever for professionals to keep up to date with changing trends, terminology and general knowledge. This CPD workshop will be ideal for counsellors, therapists, professionals and business owners looking to expand their knowledge on this complex and important topic. This is a three hour CPD workshop and will include interactive group work.
What's included? 
A detailed explanation on different sexualities including but not limited to LGBT, LGBT+, LGBTQ, LGBTQIA, MSM, WSW.
Sexuality throughout history.
Sexuality around the world.
Sexuality and the law.
Struggles of sexual identity.
Sexual identity and mental health.
Sexual identity and mental health statistics.
Sexual identity stigmas and misconceptions.
LGBTQ in numbers.
Cost per ticket £35
Your ticket entitles you access to the sexuality awareness workshop.
Complimentary refreshments.
Certificate of attendance for a record of CPD. 
Date: Saturday 18th May 2019
Time: 10.00 – 13.00 (including 15 minute comfort break)
Location: Business Xchange Hub, 3-5 Lansdowne Road, CR0 2BX
Have a look at what previous attendees of our workshops have said:
"Amazing workshop, what I hoped for and so much more, will recommend, time to get educated."
"Fantastic delivery Tom, great balance between info and interaction"
"I could have happily spent longer learning about this topic, although everything was covered thoroughly already."
"I found the self-care workshop illuminating, really highlighting the necessity to care for myself before I get too stressed out and it impacting my mental health. The group shared some inspirational ideas in an interactive workshop and wonderfully led by Tom"
"We thoroughly enjoyed New Horizon Counselling Self Care Masterclass. It was full of practical tips in order to improve your work-life balance and manage stress more effectively. Workplace wellbeing is so important for employees. As part of your Corporate Social Responsibility Programme, we would encourage employees in Croydon to take one of the sessions. 70 million work days are lost each year due to mental health problems in the UK, costing employees approximately £2.4 billion per day. Providing positive mental health in the workplace, with a practical and engaging session such as the self-care masterclass is a great step to improving your employees' wellbeing. We could not recommend the session enough, and it comes with cake!"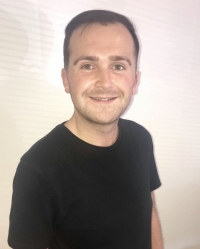 About Thomas Smithson
The workshops we provide are a collection of information we have learnt through research, education, clinical experience and through life experience. We have an easy-going approach to the workshops and although they are professional and informative we hope you will enjoy the relaxed learning experience.