Home

>

Self-esteem and developmental stages
Self-esteem and developmental stages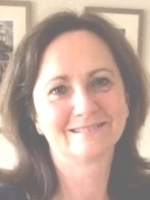 Date & Time:
27th August 2019, 10am - 4pm
Cost:
Early bird £85, £95 after 27th June 2019
Location:
ACT Counselling Services Limited
Suite 7, Abercromby Business Centre
Abercromby Street, Bridgeton
Glasgow
Scotland
G40 2DD
Email organiser
This event will focus on the work of Eric Erikson and his developmental stages. Erikson believed that throughout our lives we are involved in Psychosocial Crises. These are conflicts between the developing mind and the environment. In order to be managed successfully, each crisis must be held in balance. If a balance is achieved in each of the stages relevant to the age of a person, then Erikson considered the personality to be in harmony. If balance is not achieved in one or more of these stages then the personality will be impaired which can directly affect the self-esteem. I have never met a human being who holds all the stages in balance. Therapy attempts to rework any unbalanced stage in order to bring harmony to the personality and improve self-esteem.
Aims of the event:
To raise awareness of the importance of case formulation to enable practitioners who wish to work with low self-esteem using CBT interventions to bring about lasting and enduring change.
To examine the effects that developmental stages may have on self-esteem.
To explore the three levels that practitioners working with low self-esteem might work on.
Discuss interventions that might help.
About the facilitator
The event will be delivered by Andy Gray. Andy has close to 20 years of experience in various roles in the helping professions including social work, substance use/abuse, trauma recovery, hospital management (locked rehab and low secure) and complex presentations. 

Andy is an Integrative Psychotherapist, Clinical Supervisor, Shareholder and Academic Director at ACT Counselling Services Limited. He continues to develop, direct and deliver training from one-day CPD events to PG Dip level incorporating a unifying approach in relation to psychotherapeutic modalities. He is passionate about training and events are delivered in an informative, laid back and humorous style. Andy has a huge wealth of knowledge and resources that he is keen to impart to those who are seeking to develop knowledge, skills, and attitudes to enhance their personal or professional development.
More information at https://self-esteem-27-aug-19.eventbrite.co.uk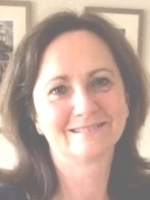 About Audrey Smith
Greenwood Events aims to offer affordable workshops to counsellors interested in CPD, anyone interested in self- development or considering a career in counselling. It also aims to offer opportunities to stimulate networking and knowledge sharing among counsellors in Scotland. Visit www.greenwoodevents.co.uk for more information.