Home

>

Resourcing the helping professional - a nature-based...
Resourcing the helping professional - a nature-based workshop to focus on self-care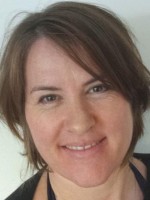 Phone:
07504 196 732 If I am unable to answer, please leave a message with your name and number and I will call you back as soon as I am able.
Date & Time:
27th March 2020, 10am - 5pm
Location:
Shining Cliff Woods
Jackass Lane
Ambergate
Derbyshire
DE56 2RE
Email organiser
Do you work with people in a helping capacity? Are you concerned about compassion fatigue?
Working with people, particularly in challenging environments, can have a significant impact on our own systems. To ensure we can sustain offering out to others, without burning out, it's imperative we can effectively restore and nourish ourselves.
This workshop invites enquiry into self-care, reflection on what enhances our capacity to self-nurture and what hinders it; at the same time as offering a space to connect to nature, slow the pace, and support self-regulation.
Joining together in ancient woodland in the heart of Derbyshire, we offer you the opportunity to turn your attention towards yourself for a day. There will be space to reflect in nature, work creatively with and within nature, in your own space, in pairs, and within the group. There will be a fire-pit to gather around, nourishing refreshments, and friendly faces.
One person's experience: "As someone who offered support to bereaved families, it can be easy to prioritise others over myself. Stepping out into nature, alongside other caring professionals has really enriched me, both as a human being and in my professional life. Finding balance and taking time for myself is what I found in the woods! Valuing myself and my own experiences, reflecting on taking care of my own heart, so I can better offer care to others. I'm really thankful for this day, Natasha and Kirsty, and feel humbled to have shared it with others there too" - Carly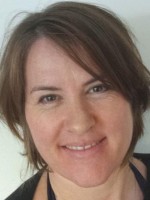 About Natasha Sephton
This workshop is facilitated by Natasha Sephton and assisted by Kirsty Weedon.

For more information about Natasha please go to: www.creativeartstherapy.co.uk

For more information about Kirsty please go to: www.kirstyweedon.co.uk