>

Re-sourcing the source: On finding ourselves in the...
Re-sourcing the source: On finding ourselves in the therapeutic relationship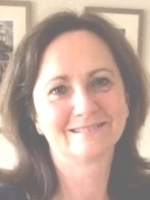 3rd October 2020, 10am - 4pm
When we see someone suffering there may be two aspects to our response.  One is we wish they were not suffering the other is we want to help as we know what it is like to suffer ourselves and want them to be free from suffering. 
As a therapist, there are many different ways of trying to help and I believe that being in a therapeutic relationship is likely to have an effect on us in the process.
What does this workshop include?
In this online workshop, we will consider the actualising tendency of both client and therapist and how we both may be serving something more, something larger towards healing. Is there a natural process, a process of growth in all things where even the aspiration to help and be helped releases the potential for healing and can we experience its source?
I would like to share the possibilities of what might emerge from further exploration of this process and hope that participants may discover their own resources for the therapeutic relationship. 
'I find that when I am closest to my inner, intuitive self when I am somehow in touch with the unknown in me…. my presence is releasing and helpful. There is nothing I can do to force this experience …. at that those moments it seems that my inner spirit has reached out and touched the inner spirit of the other. Our relationship transcends itself and becomes part of something larger.' Carl Rogers in 'A Way of Being' (1980)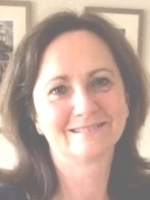 Greenwood Events aims to offer affordable workshops to counsellors interested in CPD, anyone interested in self- development or considering a career in counselling. It also aims to offer opportunities to stimulate networking and knowledge sharing among counsellors in Scotland. Visit www.greenwoodevents.co.uk for more information.