>

Queering the couple relationship
Queering the couple relationship
29th November 2019, 10am - 4pm
£118 (£108 if booked and paid for by 15th September 2019)
Tavistock Relationships, Hallam House, 56-60 Hallam Street, London, W1W 6JL
We live in a cisgendered and heterosexist society that privileges monogamy as the gold standard for mature couple relating. It is viewed as the bedrock of enduring couple relationships and a key foundational stone for family life. Increasingly, however, couple therapists are being presented with a range of alternative relational practices and radical lifestyles that challenge strongly held views about the functionality and value of such relationships, especially when they do not conform to the ideals of monogamy.
This study day, for individual, group, child, family and couple psychotherapists, psychoanalysts, and counsellors will provide a much-needed playground to explore the exciting range of possibilities that relationships hold for all of us. How do therapists enter the client's world when it is so far removed from our own and how do we own rather than avoid the value judgements that inevitably permeate our practice when working with difference?
During this study day, we will explore the different types of fluid, open, and polyamorous relationships that many people are choosing. It will provide a much-needed window into the workings of these relationships and help therapists become more informed and responsive to the specific needs of these clients' presentations.
About the trainers
Leah Davidson is a person-centered and integrative psychotherapist in private practice and clinical associate of Pink Therapy. She has many years of experience in working with poly clients and open relationships and is a senior accredited diversity therapist.
Damian McCann is a consultant systemic psychotherapist and couple psychoanalytic psychotherapist specialising in working with same-sex couples and has written on open relationships. He is head of learning and development at Tavistock Relationships and Adjunct Faculty Member of the International Psychotherapy Institute (IPI) Washington DC.
Book here: https://tavistockrelationships.ac.uk/forthcoming-events/1253-lgbtq-cpd
Please note that the event will take place on the fourth floor and lift access will not be available until late 2019.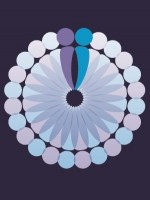 Tavistock Relationships is an internationally-renowned charity for advanced practice, training and research to support couples, individuals and families.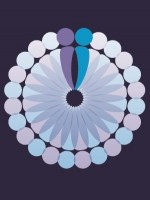 Hosted by

Tavistock Relationships