>

Quantum physics in the consulting room with Stephen Gross
Quantum physics in the consulting room with Stephen Gross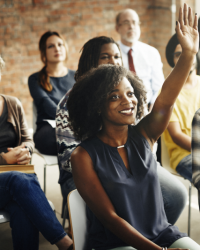 10th July 2021, 10am - 11.30am
Qualified Practitioners: £40 Counselling/Psychotherapy Trainees: £30
This workshop will be delivered via Zoom.
What do we mean when we talk about quantum physics?
How does it relate to our work as therapists?
How do we engage with the mysterious world of quantum physics
Can we understand interpretation in the consulting room from the framework of quantum physics?
Would learning about this deepen and enhance my clinical experience?
Science or Art?  What can we learn when we look at the scientific nature of psychotherapy via the prism of quantum physics? 
Workshop Aims
During this lecture you will: 
Gain some sense of the nature of quantum physics.
Be able to think more deeply about the psychotherapeutic dynamic especially the interpretation.
Appreciate some surprising parallels between psychotherapy and quantum physics.
Consider a major philosophical question that underlies both disciplines. 
Outline
Stephen will start with a brief introduction to quantum physics followed by a look at Jung's picture of the psychotherapeutic interaction. 
We will then consider some of the most significant concepts of quantum physics  such  as "the uncertainty principle" "complementarity" "hidden variables" and "entanglement" in relation to the psychotherapeutic process and then finally to "the collapse of the wave function" in its application to the therapist's interpretations.  
Finally, we will consider the philosophical issue on the very question of the existence and possible nature of an objective reality which is central to both disciplines. Slides will be used and there will be ample time for questions and discussion. 
Stephen Gross is a psychodynamic psychotherapist in private practice of 34 years standing. He left WPF this autumn after 32 years as supervisor and ontology seminar leader. Having throughout this time felt strongly the need to consider psychotherapy in a wider social, cultural and philosophical context. he has published a number of articles, papers and book chapters on these topics and in 2018 his book "Living in Language" was launched at WPF as well as at the Freud Museum. 
His play "Freud's Night Visitors" was performed too at both of these venues some years before . His particular interests are literature, classical music, philosophy and more recently quantum physics. 
Target audience:
To people of all ages (including psychotherapists and quantum physicists) with an open and adventurous mind. Please note that by booking on this event you agree to keep all discussion confidential.   
Applications must be received by Thursday, 1st July 2021. 
Before booking please read our Terms and Conditions for CPD events here:
https://wpf.org.uk/cpd-events-terms-and-conditions-2020-2021/
If you experience any problems please contact events@wpf.org.uk.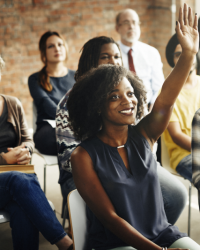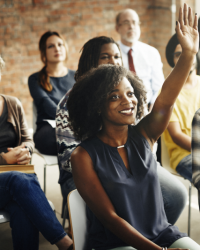 Hosted by WPF Therapy
WPF Therapy is a well established and respected therapy training organisation. Throughout the year we provide CPD workshops and lectures to augment the clinical and theoretical learning offered by training organisations. This also offers the opportunity to focus on topics pertinent to the clinical work provided by new and established practitioners.