Home

>

PTSD and introduction to EMDR
PTSD and introduction to EMDR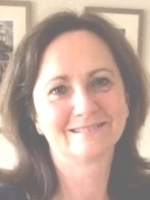 Date & Time:
28th August 2020, 10am - 4pm
Cost:
Early bird £90, £110 after 28th June 2020
Location:
Carnegie Conference Centre
Halbeath Road
Dunfermline
Fife
KY11 8DY
Email organiser
Aims of the event
This workshop is designed to introduce counsellors and psychotherapists to how PTSD presents, how it is experienced by the client, and discuss how EMDR can be an effective tool in the treatment of PTSD. The workshop does NOT qualify participants to practice EMDR. The aim is to inform and encourage the training necessary in order to practice this extremely useful psychological tool. You will be guided through the theory underpinning EMDR and the eight-phase protocol used with clients. There will also be an opportunity for some 'hands on' practice using the bilateral stimulation method. CPD certificates will be issued at the end of the day. Information regarding EMDR training is available on the EMDR Association UK and Ireland website and other related websites.
About the facilitator
May Gray MBE MBACP Senior Accredited Counsellor, has been practicing Counselling and Supervision for more than 20 years. She founded Kerith Counselling Service Ltd. in 2001 and continues to contribute to the life of this organisation. May completed the three-part training course in EMDR with the European EMDR Training Group in 2009/2010. She has regularly used this extremely beneficial psychological therapy ever since, and is totally convinced about the effectiveness of EMDR and is very happy to share her experience with you.
Who is it for?
anyone interested in finding out more about PTSD and EMDR
anyone interested in self-development or considering a career in counselling
Why should you attend? 
to raise your awareness of PTSD and EMDR
to meet other like-minded individuals and help build the network of counsellors in Scotland who can all benefit from sharing experience
More information at https://ptsd-emdr-aug20.eventbrite.co.uk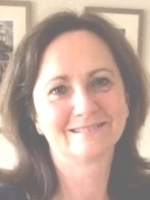 About Audrey Smith
Greenwood Events aims to offer affordable workshops to counsellors interested in CPD, anyone interested in self- development or considering a career in counselling. It also aims to offer opportunities to stimulate networking and knowledge sharing among counsellors in Scotland. Visit www.greenwoodevents.co.uk for more information.