Home

>

Projective identification in practice with Paul Terry
Projective identification in practice with Paul Terry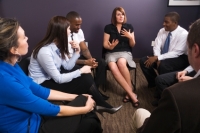 Phone:
020 7378 2050 / 020 7378 2008
Date & Time:
15th February 2020, 10am - 4pm
Cost:
Qualified practitioners: £125; counselling/psychotherapy trainees: £90
Location:
WPF Therapy Limited
23 Magdalen Street
London
SE1 2EN
Email organiser
The aim of this workshop is to clearly define projective identification, transference and countertransference, and what distinguishes these phenomena from one another, to gain knowledge of the different forms of projective identification and to understand the motives for projective identification. Participants in this workshop will also learn about projective identification and the superego.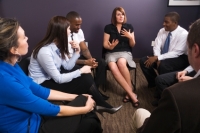 About WPF Therapy
WPF Therapy is a well established and respected therapy training organisation. Throughout the year we provide CPD workshops and lectures to augment the clinical and theoretical learning offered by training organisations. This also offers the opportunity to focus on topics pertinent to the clinical work provided by new and established practitioners.