Home

>

Private practice workshop series part 2: Handling money and...
Private practice workshop series part 2: Handling money and using supervision with Briony Martin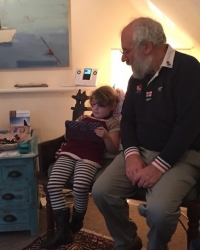 Date & Time:
29th February 2020, 10am - 1pm
Cost:
£40 (discount available for combined bookings)
Location:
Bramham Therapy Marlborough
6A London Road
Marlborough
Wiltshire
SN8 1PH
Email organiser
We are offering a series of Saturday morning workshops in Marlborough, beginning in September 2019, focussed on helping you build and maintain an ethical private practice.

Perhaps your passion is therapy rather than managing a business and trying to keep up to date with changing regulations, but you are keen to ensure that you are operating ethically and professionally in all regards.

In this series of workshops Briony Martin, our in-house training expert will cover just about everything you need to know for running your private practice: from marketing, money, the limits of confidentiality to how the latest GDPR regulations affect your work.

The second workshop on the 29th February will look at the issues of money and supervision:
Money can be a tricky issue for private practitioners. How much do we charge? What is a reasonable cancellation policy? And what can we claim against expenses? We'll explore current standards for professional, ethical practice in this area, with plenty of practical input.
To include:
charging and cancellation policies
accounting and tax as a private practitioner
difficult feelings around money
Supervision is a corner-stone of ethical counselling practice. But do you know how to make the most of it, or what is expected of you in terms of candour? Is it OK to change your supervisor? And where is the appropriate boundary between supervision
and therapy? We'll look at present requirements, review our own use of
supervision and identify unmet needs.
To include:
update on BACP supervision guidelines
honest discussion about problems in supervision
guidelines on getting the most from supervision
For booking and full details of this event and other workshops in this series please see our website: https://www.bramhamtherapy.co.uk/event/private-practice-workshop-series-part-1/
You can book for individual events in the series at £40 per workshop, or at the discounted rates of £70 for two or £90 for three workshops.

Briony Martin MA (Cantab), MBACP Accred., Dip. Sup., is an experienced therapist, supervisor and counselling educator. Her private practice is in Marlborough and Swindon, Wiltshire. She is a consultant trainer at the Willows Counselling Service in Swindon and has supported counselling training at the University of East London.
Testimonials from Briony's previous events:
"Warmth coming from the venue and speaker. Calming, informative and inspirational."

"Great ambience. Briony's delivery was pitched at the right level. Really helpful"

"Lovely ambience. Perfect speaker. Great support. Intelligent layout. Great value for money."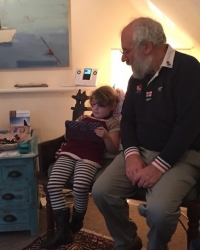 About Bramham Therapy
Bramham Therapy - To read more about all our events and to book: https://www.bramhamtherapy.co.uk/events/

We provide cutting-edge continuing professional development (CPD) seminars for counsellors and psychotherapists from all modalities (including those in training). We bring leading trainers to deliver workshops in Newbury and Marlborough.