Home

>

Post-traumatic growth
Post-traumatic growth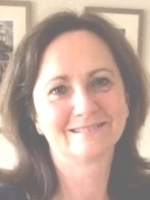 Date & Time:
1st December 2018, 10am - 4pm
Location:
ACT Counselling Services Limited
Suite 7, Abercromby Business Centre
Abercromby Street, Bridgeton
Glasgow
G40 2DD
Email organiser
The adverse consequences of traumatic events on an individual's emotional and psychological well-being are well-documented, and recovery from these negative impacts often forms the basis of therapeutic work with traumatised clients. The concept of post-traumatic growth suggests that, as well as experiencing adversity following a traumatic event, the struggle to understand, make sense of and adjust to a traumatic experience can result in significant growth across a variety of areas in a person's life.
The idea of post-traumatic growth does not seek to deny the pain, stress and anguish caused by trauma in the lives of our clients. Instead, it identifies that change and growth are often inevitable consequences of having to grapple with this pain, recognising that pain, distress, and growth can often co-exist in the complexity of the client's experience following trauma.
The aim of this event
This event will use practical exercises and case studies to explore the concept of post traumatic growth.
Learning outcomes
This training will support participants to:-
Identify a variety of emotional, psychological and physical responses to trauma
Gain an understanding of post traumatic response as an adaptive response to extreme and threatening situations
Understand the concept of post traumatic growth
Explore the relationship between post traumatic stress and post traumatic growth
Consider the role of the therapist as "expert companion" in identifying and facilitating post traumatic growth
Consider the question "Does everyone experience post traumatic growth?"
More information at https://post-traumatic-growth.eventbrite.co.uk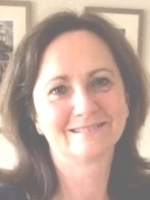 About Audrey Smith
Greenwood Events aims to offer affordable workshops to counsellors interested in CPD, anyone interested in self- development or considering a career in counselling. It also aims to offer opportunities to stimulate networking and knowledge sharing among counsellors in Scotland. Visit www.greenwoodevents.co.uk for more information.