Home

>

Porn addiction – a growing problem
Porn addiction – a growing problem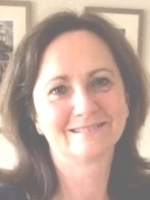 Date & Time:
6th September 2019, 10am - 4pm
Location:
Perth Subud Centre
7 St Leonard's Bank
Perth
Scotland
PH2 8EB
Email organiser
Focusing on:
Can porn be addictive?
Brain changes in porn users
When/how clients might present – assessment
Ethical considerations
Focus of therapy
Opportunity, attachments, and trauma
The cycle of addiction
Breaking the cycle and rewiring the brain
Support and relapse prevention.
About the Facilitator
Aileen George is an accredited member of BACP with 12 years' experience in private practice as a counsellor, supervisor, and trainer. Aileen gained the ISAT (Institute of Sex Addiction Therapy) Diploma in Sex Addiction in 2016 and has worked with both addicts and partners. Following further training with StopSo she has also worked with sex offenders. She is a registered member of ATSAC (Association for the Treatment of Sex Addiction and Compulsivity) and StopSo (Specialist Treatment Organisation for Prevention of Sexual Offending).

Who is it for?
Experienced and trainee counsellors, Psychotherapists, Psychologists, and Clergy.
More information at https://porn-addiction-6-sept-19-perth.eventbrite.co.uk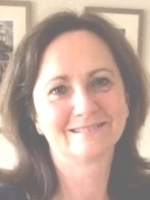 About Audrey Smith
Greenwood Events aims to offer affordable workshops to counsellors interested in CPD, anyone interested in self- development or considering a career in counselling. It also aims to offer opportunities to stimulate networking and knowledge sharing among counsellors in Scotland. Visit www.greenwoodevents.co.uk for more information.