Porn addiction
8th June 2019, 10am - 4pm
£95 early bird (until May 21st)
Roger Morris Centre, Eastrop Way, Basingstoke, Hampshire, RG21 4QE
This experiential workshop is aimed at trainee and qualified counsellors, psychotherapists, psychologists, doctors and clergy who wish to increase their awareness of porn addiction in order to offer a more effective therapeutic service to clients.
It focuses on:
Can porn be addictive?
Brain changes in porn users.
When/how clients might present — assessment.
Ethical considerations.
Focus of therapy.
Opportunity, attachments and trauma.
The cycle of addiction.
Breaking the cycle and rewiring the brain.
Support and relapse prevention.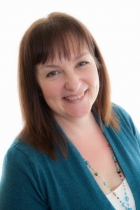 Aileen George is an accredited member of BACP and gained the ISAT (Institute of Sex Addiction Therapy) diploma in sex addiction in 2016. She is a registered member of ATSAC (Association for the Treatment of Sex Addiction and Compulsivity) and StopSO (Specialist Treatment Organisation for Prevention of Sexual Offending).