>

Pluralvision 4: 'House-tree-person' drawing
Pluralvision 4: 'House-tree-person' drawing
14th June 2020, 1pm - 5pm
£35 for Relational Spaces members; £45 for non-members
37/41 Gower Street, London, wc1e 6hh
We are delighted to be able to invite you to our fourth Pluralvision 'House-tree-person' drawing - a graceful way of engaging clients in therapy.
With Jon Blend, Darren Cheek, and Doron Levene.
Pluralvision - what it is?
A regular three-part live supervision experience for members of Relational Spaces. Each pluralvision will feature a specific modality-based presentation demonstrated with a live client session - and the opportunity for participants to then take part in their own observed live session.
We have had the idea of a community live and interactive supervision for some time now. Community supervision has the potential to be an accelerated, lively, and deeply enriching learning experience, as many eyes and ears bring richness, diversity, and collective wisdom that often can be missed by one expert alone. At the heart of the Pluralvision are the voices of the many; we aim to facilitate a tolerant and democratic learning experience for all who wish to join.
The pluralvision will be facilitated by Doron Levene and Darren Cheek offering practitioners a regular space for live supervision experience aided by the fishbowl model, including time for feedback, using our version of the 'appreciative enquiry' system, which will be explained and explored as part of the session.
In this pluralvision event, Jon Blend introduces some simple ways of using an arts approach to engage clients in therapy. We begin with psychoanalyst Donald Winnicott's 'squiggle'. This is a simple drawing game he devised, originally for use in therapeutic work with young people, that aims to put anxious clients at ease.
After exploring this briefly, we examine another process involving the client of any age in a dialogue - psychotherapist Violet Oaklander's playful adaptation of a former personality test (since discontinued) the house-tree-person drawing.
The afternoon will be in three main parts;
Part one
Modality-based presentation and live session. Jon will demonstrate a contemporary way of utilising Violet Oaklander's 'house-tree-person' personality test as an 'icebreaker' during a psychotherapy consultation, with application to working with individuals, groups, or families - asking too why might we incorporate arts methods in therapy.
The arts are sensory and sensuous: they speak to our emotions and tend to be 'experience near'. Thus when words escape us, drawing and gesture (acquired pre-verbally) may help us connect with a 'felt sense' of what we are trying to communicate.
Jon will show how Oaklander's version of the house-tree-person exercise uses the drawing as a 'relational third' within a Buberian dialogue that respects defences and avoids interpretation.
The resulting conversation about the drawing helps both parties co-regulate, as the threads of trust grow between them, enabling the client to relax and to feel truly met.
This liminal experience helps the client 'cross the threshold' into a relational therapy.
Part two
Participant live session. In the second part of the afternoon, we will invite our participants to present a client, and/or themselves as the therapist, to work with their offered/shared material.
The remainder of the group will then be invited to observe and reflect on what they experience during the session, using our 'appreciative enquiry' system (explained and explored on the day).
Part three
Reflective sharing/check-out. To finish the afternoon, we will have the opportunity to reflect and respond to the stimuli of the afternoon - exploring our shared and individualised learnings, insights and experiences.
About Jon Blend
Jon is a UKCP-registered Gestalt psychotherapist, child psychotherapist, trainer, and external moderator. His background includes 30 years working as a social worker/counsellor in adult and child psychiatry, and also in the fields of disability, HIV and daycare.
Jon offers psychotherapy to adults, children and families at his west London private practice, with assistance from his canine co-therapist.
A guest trainer with the Violet Oaklander Foundation, Jon has recently taught arts-based approaches to psychotherapy in Bath, Budapest, Chepstow, London, Manchester, Oxford, York, and Rzeszow, Poland (visiting tutor).
He also offers clinical supervision and is a faculty member of the Institute for Arts in Therapy and Education (Wellbeing).
Jon's writings include a chapter in 'Relational Child, Relational Brain', and another on transgenerational trauma, music, and spirituality (in press).
Jon is also an improvising musician and performs with London Playback Theatre Company.
Find out more about Jon on his website.
About Darren Cheek
Alongside working as a psychotherapist, Darren has been facilitating as an actor-trainer and role-player since 1998, as well as a core and guest tutor on various psychotherapeutic courses in the UK and abroad.
About Doron Levene
For the last 21 years, Doron has worked with individuals, supervisees, and couples, exploring what is effective as well as what isn't working well in their lives. Psychosocial, relational, and trauma models are integral influences on his current work.
Programme
1-1.45 pm: Lunch. Please note we provide lunch and drinks as an unstructured opportunity for participants to be together and/or get to know each other, before the more formally designed part of the afternoon begins
1.45-2 pm: Introductions, contextualisation, and contracting
2-2.45 pm: A contemporary way of utilising the 'house-tree-person' personality test - lecture-demonstration/live session with Jon Blend
2.45-3.15 pm: Reflections/observations
3.15-3.30 pm: Tea break
3.30-3.50 pm: Contextualisation/intro to second session
3.50-4.20 pm: Participant live session
4.20-5 pm: Reflections/observations/checkout
Booking information
Places cost;
£35 for Relational Spaces members
£45 for non-members
To confirm your booking, please email us at therapyroomsuk@gmail.co and we will reply with details of how to pay.
Please use your name + Pluralvision4 as reference.
Cancellation policy
Please note we do not offer refunds for our Pluralvision events. However, if you ask to cancel your booking more than seven days before the event, you'll receive a one-time use (no-cancellation) credit for a future event.
We look forward to seeing you there!
Warm regards,
Darren, Dianne, Doron, Cressy, and Naomi
07848 013 328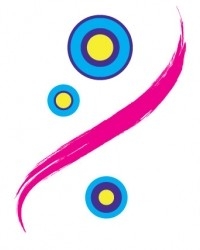 This event is hosted by Relational Spaces, and Jon Blend. Relational Spaces is a supportive and vibrant therapeutic community, working across our 14 beautiful Central London rooms: https://rooms.relationalspaces.co.uk tel 07848 013328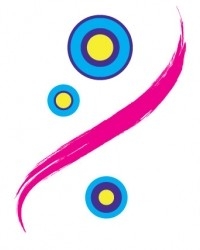 Hosted by

Relational Spaces